You should wait after microneedling treatment to put make up on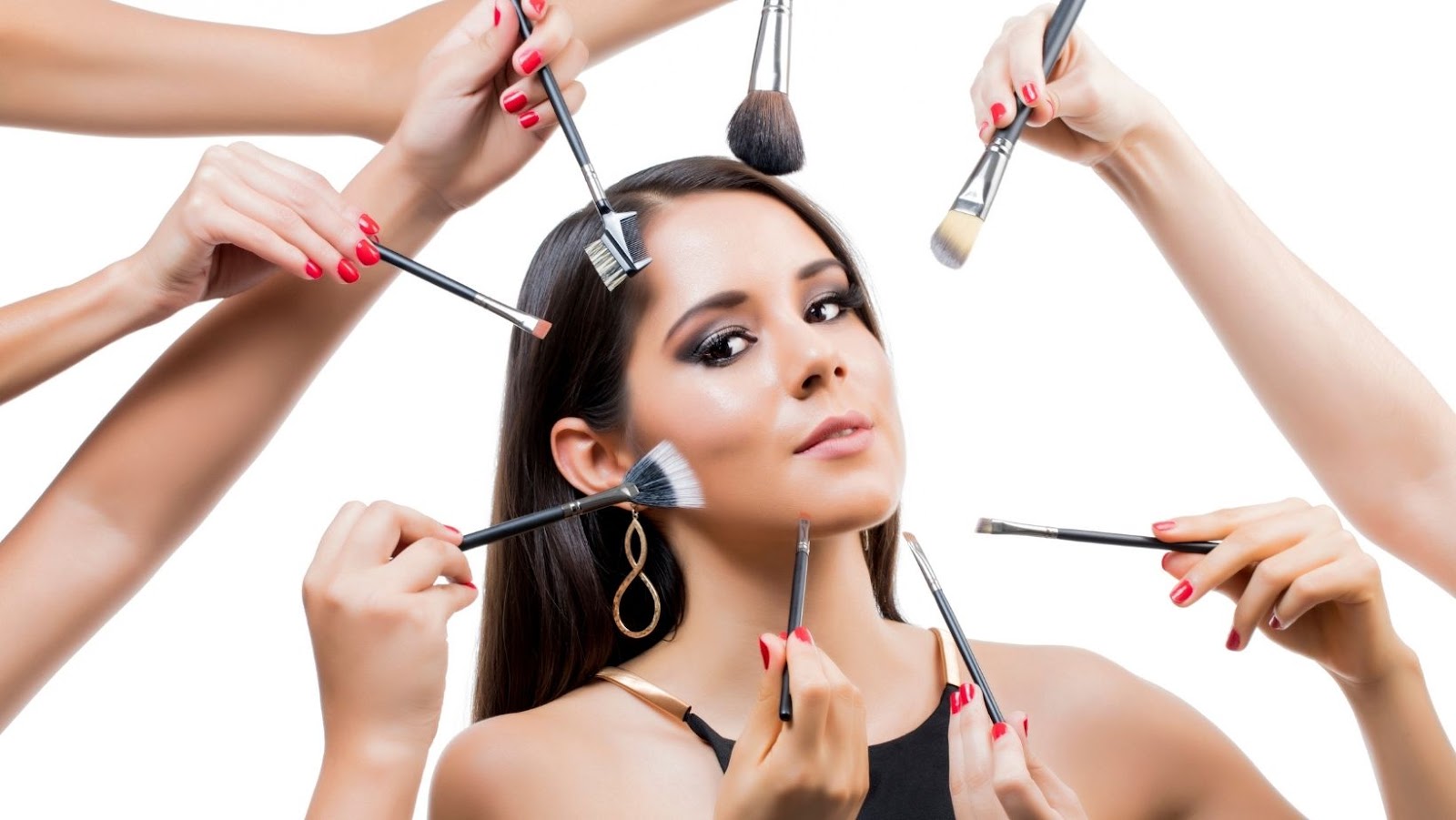 Microneedling is an increasingly popular cosmetic procedure that is used to improve skin appearance. By using fine needle punctures to create hundreds of tiny, invisible "wounds" into the skin, the body's natural healing process kicks in and helps to even out scarring and other blemishes on the face. After the procedure, it is important to wait a certain amount of time before applying makeup or other products on your skin.
In this article, we will discuss why it is important to wait and how long you should wait after microneedling treatment before putting make up on.
When can i wear makeup after microneedling
Microneedling is a cosmetic procedure that involves breaking down old tissue and stimulating skin healing. Tiny needles are used to create micro-wounds in the top layer of skin. This triggers a healing response from your body, resulting in an increase in collagen production and improving the overall look and texture of the affected area. It is commonly used to treat wrinkles, acne scars, stretch marks, and sun damage.
Microneedling can be done with creams or lasers to penetrate deeper layers of skin. It is important to wait at least a day after treatment before applying makeup as this will allow time for your skin to heal and reduce inflammation. Additionally, any products or makeup you use should be medical-grade as these will be gentler on your sensitive skin post-treatment.
Microneedling is a skin treatment that involves using very small needles to create tiny punctures in your face, neck, or other areas of your body. This stimulates the production of new collagen and elastin, and can help reduce skin problems like wrinkles, fine lines, scarring, age spots and discoloration. Depending on the type of needling used and the area being treated, you may experience some redness or slight swelling after treatment. These side effects should subside within a few hours.
The best way to ensure optimal results from microneedling is to properly care for your skin afterwards. Immediately after treatment, it's important to keep the area hydrated and clean. It's also recommended that you don't apply any makeup (including foundations and BB creams) for at least 24 hours following the procedure. This allows your skin time to heal without being clogged with product residue or bacteria from makeup brushes/sponges.
If you do need to leave the house soon after microneedling or want to cover up any visible redness, try using colour-correcting primers under mineral makeup powders instead of applying heavy liquid foundations which can be irritating to freshly-needled skin.
What to Expect After Microneedling
Microneedling is a popular cosmetic procedure that can improve the appearance of skin. It involves the use of a device with small needles that create tiny punctures in the skin, prompting a natural healing response. After the procedure, it's important to be aware that the skin is more vulnerable and needs some extra tender loving care. This includes knowing when you can apply makeup after microneedling. We'll discuss this in depth in this article.
Redness
Following a microneedling treatment session, you can expect to experience redness in the area that was worked on. The redness can last for up to three days and is an indication that your body is performing its normal healing process.
During these days it is important to:
Keep the treated area protected from direct sunlight.
Use an SPF 30 or higher sunscreen.
Avoid exercising or taking hot baths until your skin has calmed down completely.
It is recommended to wait 24 hours before applying any makeup in the area that has been treated. Depending on the severity of your skin sensitivity, you may choose to wait even longer before applying any cosmetics or makeup products over the treated area. Be sure to cleanse well and apply moisturiser first before reapplying makeup.
Swelling
One of the most common effects that patients experience after microneedling is swelling. Swelling can occur due to the inserted needles, but it is usually mild and minimal. Swelling generally occurs within the first 24 hours of your treatment and can last up to 5 days after. You may also experience some redness which is normal, as well; however, if you experience severe redness you should contact your aesthetician or physician right away as this could be a sign of an infection.
To minimise swelling, avoid massage and other stimulating activities such as heavy workouts, facial scrubbing or exfoliation, saunas and hot tubs immediately following your treatment. Always apply a cold compress on the area that was treated for at least 15 minutes after and throughout the rest of the day – this will help reduce swelling as well.
It's important to follow post-treatment guidelines carefully in order to obtain optimal results from microneedling and prevent serious complications from occurring. Most importantly, wait until any swelling has gone down before applying makeup – usually two or three days – or else you risk further irritation to your skin.
Pain
After microneedling treatment, patients may experience some tenderness and discomfort in the treatment area. It is not uncommon for some temporary redness, swelling, bruising and pain to occur. Most of these side effects should resolve within 24-48 hours of completing the procedure. To help manage any pain, a topical analgesic or cold compress can be applied until the treated area is completely healed.
It is important to avoid touching or applying makeup to the treated area without consulting your doctor first. Excessive manipulation or makeup may cause further damage to the skin and slow down its healing process. In general, it is recommended that patients:
Wait 3-5 days after microneedling before applying anything on their skin.
Wait 5-7 days for the skin to heal completely before considering wearing makeup again.
Skin Sensitivity
After a microneedling treatment, the skin will be very sensitive and require special attention. The treated area should remain uncovered for at least 12 to 24 hours after the treatment. It is necessary to protect the skin from potential external irritants and sources of moisture that may cause further irritation. Individuals should also avoid any activities that may cause excessive perspiration or sweating during this recovery period.
It is essential to avoid applying any topical products that may cause sensitivity within 48 hours after the microneedling procedure. This includes moisturisers, foundation, sunscreen, and other makeup products that are not oil-free. Generally speaking, oil-based products can increase irritation, inflammation, and delay healing of the skin in the treated area.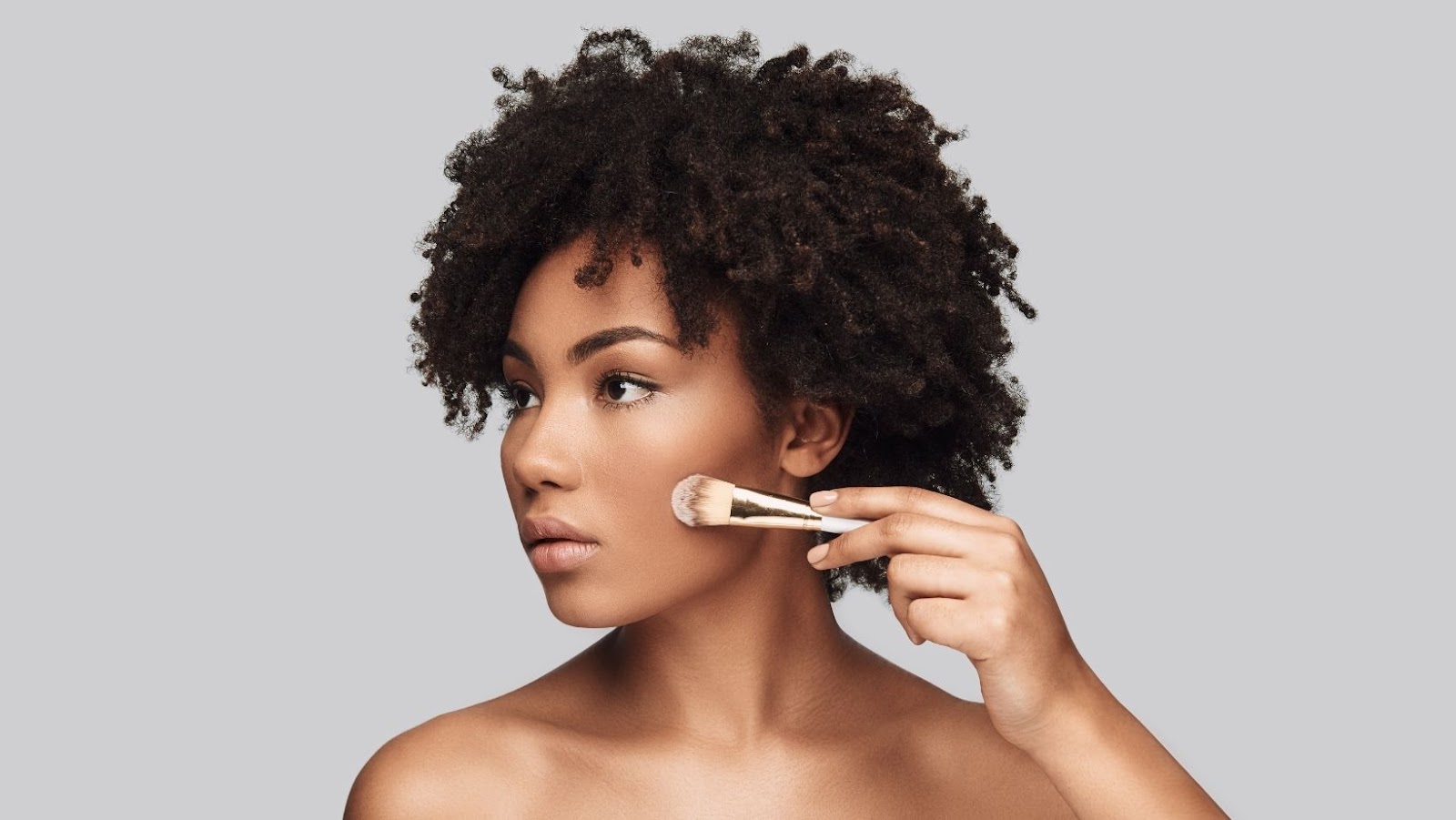 Therefore it is important to refrain from wearing makeup until your skin becomes less sensitive and able to tolerate topical products once again normally; usually within 24-48 hours post treatment (varies per individual). It is best to check with your dermatologist or aesthetician before deciding whether you should use any particular product or not.
When Can I Wear Makeup After Microneedling?
Microneedling is a cosmetic procedure used to help improve skin appearance by reducing the appearance of fine lines, wrinkles, pores and acne scars. It works by using tiny needles to create tiny punctures in the outermost layer of skin, which triggers the body's healing response and stimulates collagen and elastin production. Results can last anywhere from six months to two years depending on a number of factors, such as how many treatments you undergo and how well you care for your skin post treatment.
One common question following microneedling treatment is when it's safe to apply makeup. The general recommendation is that you wait at least 24 hours before applying makeup following your microneedling session. During this period, it's important that you treat your skin gently in order to allow for proper healing and avoid infection.
To ensure optimal results from your microneedling procedure, follow these steps:
Avoid direct sunlight for 24-48 hours after treatment
Cleanse with lukewarm water only for 24 hours after treatment
Avoid harsh products for 48 hours post procedure
Avoid wearing any type of makeup or product on the treated area during this time
Do not pick at or rub scabs that develop during the healing process
Apply a broad spectrum SPF 30 or higher sunscreen daily on treated area after healing has occurred
Once you reach the 24 hour mark following your microneedling procedure, you can begin using gentle products formulated specifically for post microneedling care such as serums with hyaluronic acid (to hydrate), retinol (for resurfacing), peptides (to promote collagen synthesis) and niacinamide (to calm). For makeup application, start slowly with non comedogenic brands that have no exfoliating properties in order to protect delicate skin from further irritation.
Tips for Wearing Makeup After Microneedling
After undergoing microneedling treatment, it is important to give your skin enough time to heal before you apply any makeup. This will reduce the risk of skin irritation, redness, and other side effects associated with microneedling.
In this article, we'll discuss the best ways to apply makeup after microneedling to ensure your skin stays healthy and glowing:
Choose the Right Makeup
When selecting makeup to wear after a microneedling treatment, be sure to choose products designed specifically for sensitive skin application. Avoid creamy foundations, tinted moisturisers, or any other makeup that may be too heavy and clog your pores; instead opt for a lightweight water-based foundation or mineral powder makeup. You should also steer clear of foundation make ups with SPF because these can actually increase your skin's photosensitivity.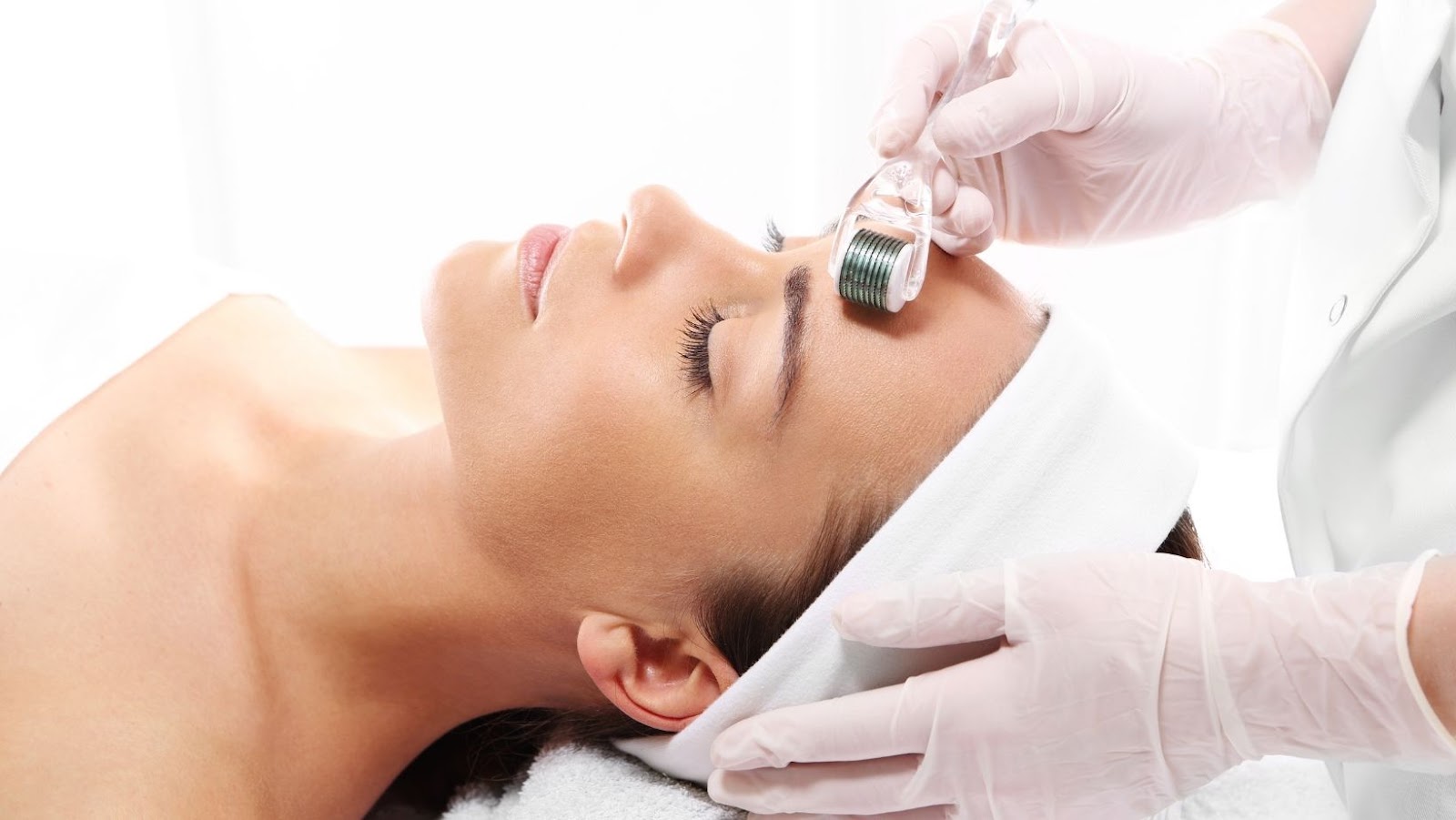 Organic and natural makeup brands are ideal for keeping your skin healthy and promoting vibrancy since they don't contain harsh ingredients like parabens, glues, waxes, silicone-coated pigments, synthetic fragrances, or petroleum-based products that can irritate and inflame the freshly treated skin. Additionally, when possible be sure to select hypoallergenic foundations free from dyes and fragrances that can cause additional irritation after microneedling treatments.
Use a Gentle Cleanser
Using a gentle cleanser that contains no harsh ingredients or fragrances is very important in the days after microneedling treatment. It's best to clean your face with plain water rather than using a facial cleanser or exfoliating scrub. Harsh products can irritate the delicate skin that results from post-treatment microneedling, causing further inflammation and potentially even scarring. To get the same deep clean without tugging or pulling at your skin, use a warm damp cloth and gently press it into your skin after washing with plain water.
If you prefer to use cleansers, choose those labelled as being designed for sensitive skin and have minimal ingredients. Avoid products that contain artificial colours and fragrances, dyes, sulphates, parabens, alcohols, fragrance components such as limonene or linalool (as these can be very allergenic) and any kind of foaming agents.
When applying makeup following microneedling treatments it's best to stick with hypoallergenic formulas that won't irritate or worsen any redness and irritation you may still have from the process. When selecting products choose those labelled as "Non comedogenic" as these will not clog your pores which is highly beneficial in preventing breakouts often associated with microneedling.
Use Sunscreen
Using sunscreen is important whether you've had microneedling or not, but it's especially important if you've just had a treatment. The tiny micro-injuries created by the needles allow increased absorption of skin care products, meaning your skin has become even more sensitive to the sun's UV rays. Use a broad-spectrum sunscreen that is SPF 30 or higher and apply it at least every two hours before going out in the sun. Consider applying an antioxidant serum prior to sunscreen for enhanced protection from the sun's damaging effects.
To further protect your skin from the sun's harmful rays, consider the following:
Wearing a hat and staying in the shade.
Wearing sunglasses that sport UVA/UVB protection.