Benefits of Combining Antihistamines and Decongestants: Can You Take Allegra and Sudafed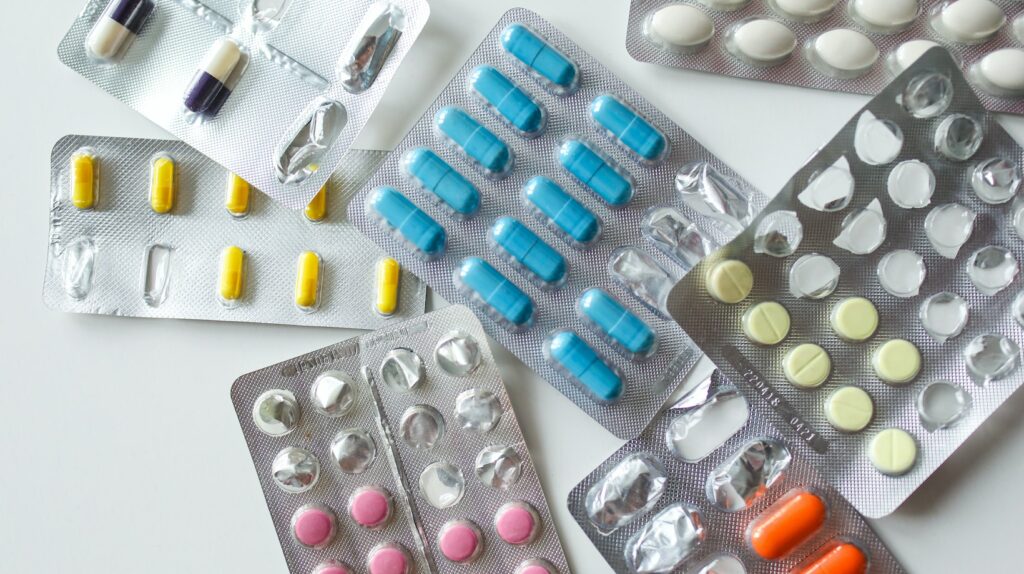 The Mechanism of Sudafed Action
Let's dive into how Sudafed works in our bodies. When we're dealing with a cold or allergies, our bodies produce a chemical called histamine. This makes the blood vessels in our nasal passages expand, leading to that unpleasant stuffy nose feeling.
Sudafed comes into play by targeting and shrinking these expanded blood vessels. It contains an active ingredient called pseudoephedrine, which is a vasoconstrictor. That means it narrows the blood vessels in the nasal passage.
This action provides relief from congestion because it:
Reduces swelling and inflammation
Opens up nasal passages
Allows you to breathe more easily
When asking "can you take Allegra and Sudafed together?", understanding this mechanism is key. Allegra primarily functions as an antihistamine, blocking the body's production of histamine to alleviate allergy symptoms. Meanwhile, Sudafed focuses on relieving congestion.
In essence:
Allegra tackles the root cause – histamines
Sudafed handles one major symptom – congestion
But as always, it's important to consult with a healthcare professional before combining medications like Allegra and Sudafed.

How Allegra Works in the Body
Allegra, also known as fexofenadine, serves as an effective solution for those pesky seasonal allergies. It's designed to block histamines—chemicals your body releases when it encounters something it doesn't like. These chemicals prompt your body's allergic response resulting in symptoms such as sneezing, itching or runny nose. By specifically targeting these histamines, Allegra brings relief from these uncomfortable symptoms without causing much drowsiness.
After ingestion, fexofenadine usually takes about 2 hours to reach peak effectiveness—a speedy ally against allergies! But its presence doesn't end there; it has an elimination half-life of around 14 hours which means that after approximately 14 hours post-consumption around half of the drug would still be active in the body.
It's important to mention that individual factors like age, metabolism, and overall health can influence how quickly your body processes medications. So while this provides a rough guideline, the exact duration may vary from person to person.
Can You Take Allegra and Sudafed
Before we talk about combining these two drugs, it's important to understand their individual dosage guidelines. Allegra, or fexofenadine, is an antihistamine that's used to relieve allergy symptoms such as watery eyes, runny nose, itching eyes/nose, sneezing, hives and itching. It works by blocking a certain natural substance (histamine) that your body makes during an allergic reaction.
On the other hand, Sudafed contains pseudoephedrine which is a decongestant that shrinks blood vessels in the nasal passages. Therefore it is often used to treat nasal and sinus congestion.
The recommended dose of Allegra for adults is 180 mg daily or 60 mg twice daily with water. For children aged 6-11 years old: The recommended dosage is 30 mg twice daily with water. Sudafed should not be taken more than 240mg per day for adults while children between ages of 4-5 shouldn't exceed more than 15mg every four to six hours.
So what happens when you combine Allegra and Sudafed? According to healthcare professionals, these two medications can be taken together because they work in different ways and are not likely to interact in a harmful or counteractive way. However, it's always best to consult with your doctor or pharmacist before combining any medications.
In some cases, people have found relief from severe allergy symptoms by taking both drugs at the same time. But remember – while this combination can be effective for some people, it might not work the same way for everyone. Everyone's body reacts differently to medication combinations, so what works well for one person may not be as effective for another.
We hope that this section has been helpful in answering your question about whether you can take Allegra and Sudafed together. Remember, when it comes to your health and medication usage, always consult with a healthcare professional.