Consulting With A Healthcare Professional That Can You Take Dayquil and Sudafed Together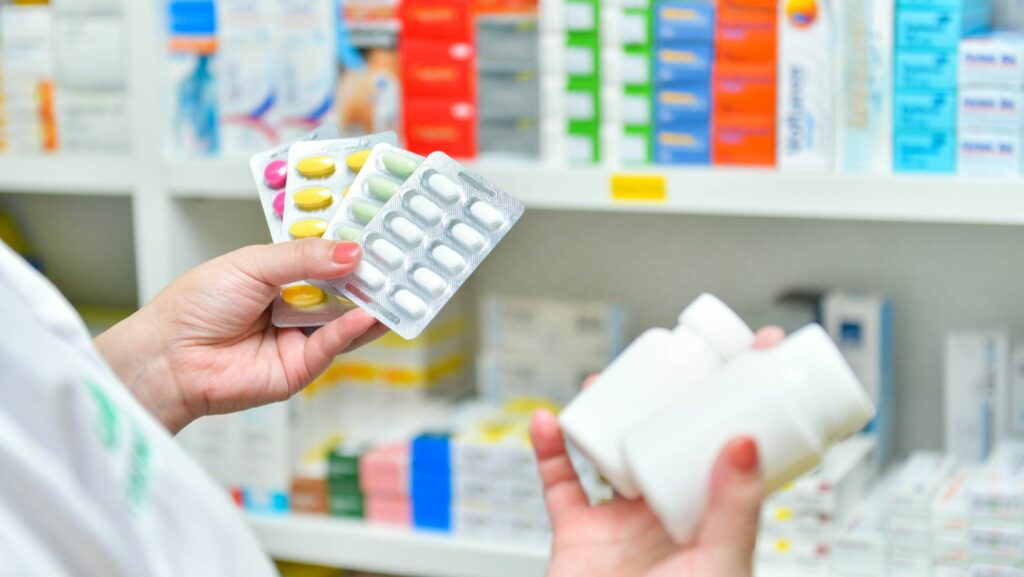 Can you take DayQuil and Sudafed together? This is a common question for those seeking relief from cold and flu symptoms. The answer depends on the specific formulations of these medications and your individual health condition.
DayQuil is an over-the-counter medication that typically contains ingredients such as acetaminophen, dextromethorphan, and phenylephrine. Sudafed, on the other hand, usually contains pseudoephedrine as its main active ingredient. Both medications are commonly used to alleviate nasal congestion and sinus pressure.
When it comes to combining DayQuil and Sudafed, it is important to check the labels of each product and consult with a healthcare professional if needed. Some formulations of DayQuil may already contain phenylephrine or pseudoephedrine, which means combining them with Sudafed could result in an excessive dose of these decongestants.
Can You Take Dayquil and Sudafed Together
The difference between DayQuil and Sudafed
When it comes to managing cold and flu symptoms, two popular over-the-counter medications often come up in discussions: DayQuil and Sudafed. While both can provide relief, it's important to understand the differences between them.
DayQuil is a multi-symptom medication designed to alleviate common cold symptoms such as coughing, congestion, sore throat, headache, and fever. It contains active ingredients like acetaminophen for pain relief, dextromethorphan as a cough suppressant, and phenylephrine as a nasal decongestant. With its combination of ingredients, DayQuil aims to provide comprehensive relief for various symptoms during the day without causing drowsiness.
When to take DayQuil and Sudafed
Knowing when to take each medication is crucial for effectively managing your symptoms. If you're experiencing multiple cold symptoms that affect different areas of your body throughout the day, DayQuil might be a suitable option. Its non-drowsy formula makes it ideal for daytime use when you need relief without feeling sluggish or sleepy.
Sudafed is recommended if your primary concern is nasal congestion or sinus pressure. Since it can cause stimulation effects like increased heart rate or elevated blood pressure in some individuals, it's generally advised to take Sudafed earlier in the day rather than at night to avoid potential sleep disturbances.
However, always consult with a healthcare professional or carefully read the instructions on the packaging before taking any medication. They can provide personalized guidance based on your specific condition, medical history, and any other medications you may be taking.
Potential side effects of combining DayQuil and Sudafed
While both DayQuil and Sudafed can be effective individually, it's important to note that combining them without proper medical guidance could increase the risk of side effects. Both medications contain active ingredients that target similar symptoms, such as nasal congestion relief.
Combining these medications may lead to an excessive intake of certain ingredients, potentially causing adverse reactions like increased blood pressure, rapid heart rate, dizziness, or restlessness. It's crucial to follow the recommended dosages for each medication and avoid exceeding the maximum daily limits set by the manufacturers.
If you're considering using both DayQuil and Sudafed simultaneously or have any concerns about potential interactions with other medications you're taking, consult a healthcare professional for advice. They can assess your specific situation and provide guidance on whether it's safe to combine these medications or suggest alternative approaches for symptom management.
Remember, when it comes to your health and well-being, it's always best to seek professional advice rather than self-diagnosing or self-medicating. Can You Take DayQuil and Sudafed Together?
One common question that arises when dealing with cold and flu symptoms is whether it is safe to take multiple medications at once. In this case, the question is, can you take DayQuil and Sudafed together? Let's dive into the topic to gain a better understanding.
Both DayQuil and Sudafed are over-the-counter medications commonly used for relieving cold and allergy symptoms. DayQuil contains ingredients like acetaminophen (a pain reliever/fever reducer), dextromethorphan (a cough suppressant), and phenylephrine (a nasal decongestant). On the other hand, Sudafed contains pseudoephedrine, which is also a nasal decongestant.