Resources for adding more fat to your keto diet.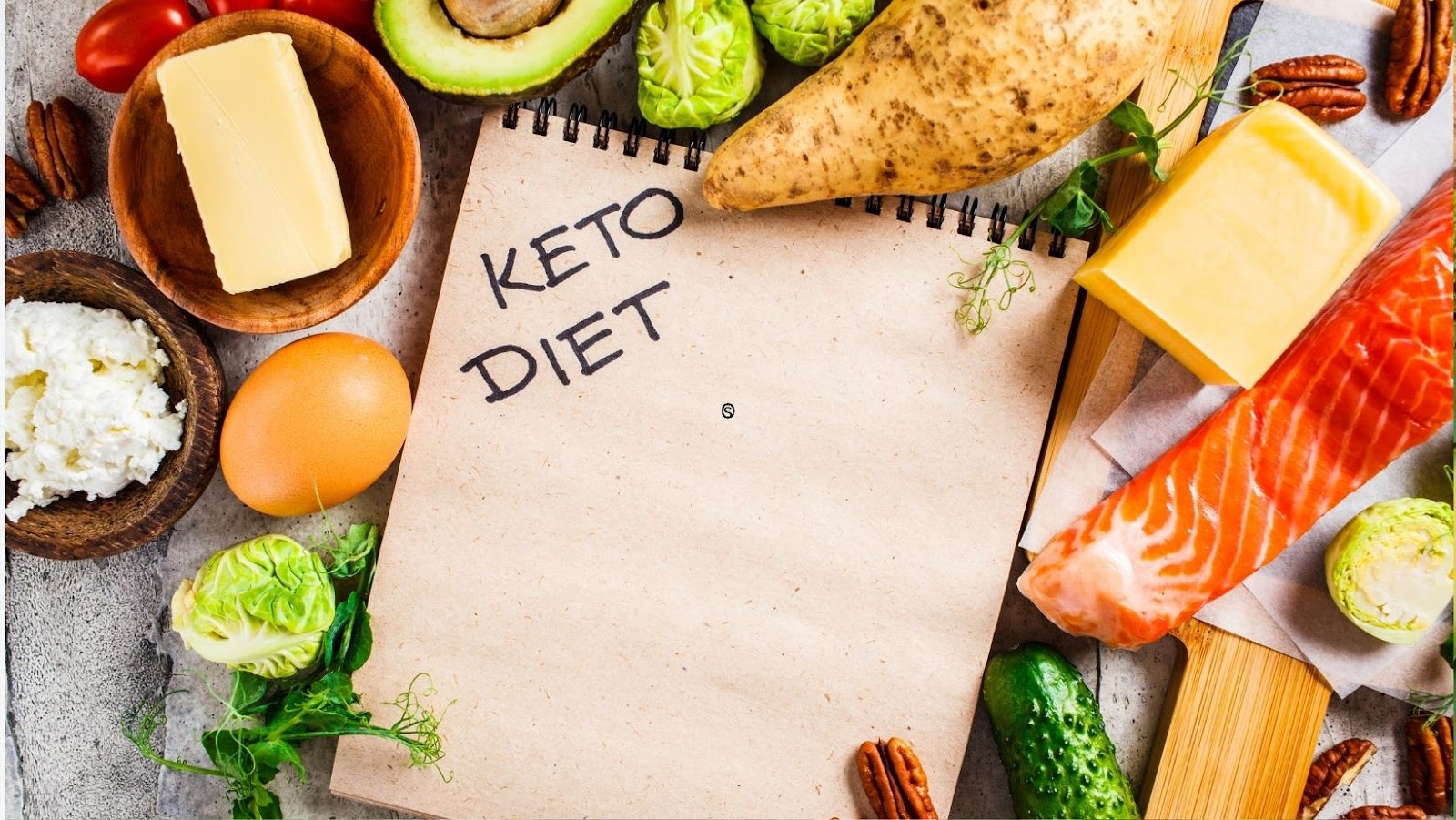 If you are on a ketogenic diet, it is important to consume enough fat to stay in ketosis. This means that you will want to find ways to incorporate more fat into your diet. The good news is that there are ample natural sources of healthy fats for keto diets, and these can be used to increase your daily fat intake. In this guide, you will learn about some of the best sources of dietary fat for keto and how to use them in your meal plan. You will also get helpful tips on how to maximise the health benefits while still following a low-carbohydrate diet. By following this guide and learning how to add more fat into your diet, you can boost your health and stay in ketosis longer.
How to add more fat to keto diet
The ketogenic diet is an effective way to achieve and maintain a healthy weight. Adding more fat to your keto diet is essential to keeping your body in the state of ketosis. Eating a high-fat diet has many benefits, such as helping to improve cholesterol levels, reducing inflammation, and increasing your energy levels. In this article, we'll look at why adding more fat to your keto diet can be beneficial and what resources are available to help you do that.
Increased Energy
When following a ketogenic diet, increasing your fat intake may result in more sustained energy throughout the day. The theory behind this is that consuming more dietary fat will help to fuel your body, instead of relying on carbohydrates. This type of fat-based energy can help to produce a longer-lasting and steadier form of power to keep going throughout the day.
In addition to providing more energy, increased dietary fats can also boost mental performance. Fats are essential for neurotransmitter production and improved overall cognitive functioning, meaning eating more healthy fats can help you stay focused, alert, and emotionally balanced. Substantial levels of fat in the diet have been linked with decreased symptoms of depression, better mood regulation, and even improved memory. This makes adding more fat an ideal way for people who need support with mental clarity during their keto journey!
Improved Mental Clarity
Adding more fat to your keto diet is a great way to sharpen up your mental clarity and concentration. Since the body uses fats more efficiently than carbohydrates, switching over to a keto diet high in healthy fat sources can provide the brain with long-lasting energy sources for optimal mental performance overall.
Some of the best sources of healthy fats for a keto diet include unsaturated fatty acids from plant sources such as nuts, seeds, avocados and olive oil. You can also get medium chain triglycerides from coconut oil and butter, which are easily digested and provide an immediate source of energy for the body. Additionally, animal sources such as grass-fed meats and seafood can give you an even bigger helping of healthy fats for your keto diet.
Adding more fat to your keto diet is not only beneficial to mental clarity but can also impact physical performance as well. Fat provides more sustained energy release than carbohydrates do, so it can be helpful during activities that require longer periods of exertion or those that involve occasional bursts of activity followed by rest. Eating the right balance of proteins, carbohydrates and fats will help ensure steady energy levels throughout any physical activity period.
Appetite Satisfaction
The thermic effect of food — or the ability for food to have an influence on metabolism — is greatest for nutrients that require more energy for digestion, such as fat. The addition of dietary fat to the ketogenic diet can help to improve appetite satisfaction by providing fullness that lasts longer than from carbohydrates. As a result, those who are following a low-carb, high-fat ketogenic diet may experience fewer cravings and an overall reduction in hunger levels. It is important to note that adding more fat to overeating; only enough fatty foods should be added to meet satiety and calorie needs of an individual's goals. Fat also has greater palatability than other macronutrients, which can help individuals become accustomed more easily to their new way of eating. Examples of healthier fats that can be added include:
• Extra virgin olive oil
• Coconut oil
• Avocados
• Nuts and seeds (almonds, pecans, walnuts)
• Nut and seed butters (almond butter, tahini, etc.)
• Coldwater fish (salmon, tuna)
• Cheese
Foods to Add More Fat to Keto Diet
Adding more fat to your keto diet can help you reach your weight loss goals and maximise the benefits of the diet. It's important to include a variety of healthy fats to your diet, as different fats have different benefits. In this section, we will discuss some of the best food sources of healthy fats that you can add to your keto diet.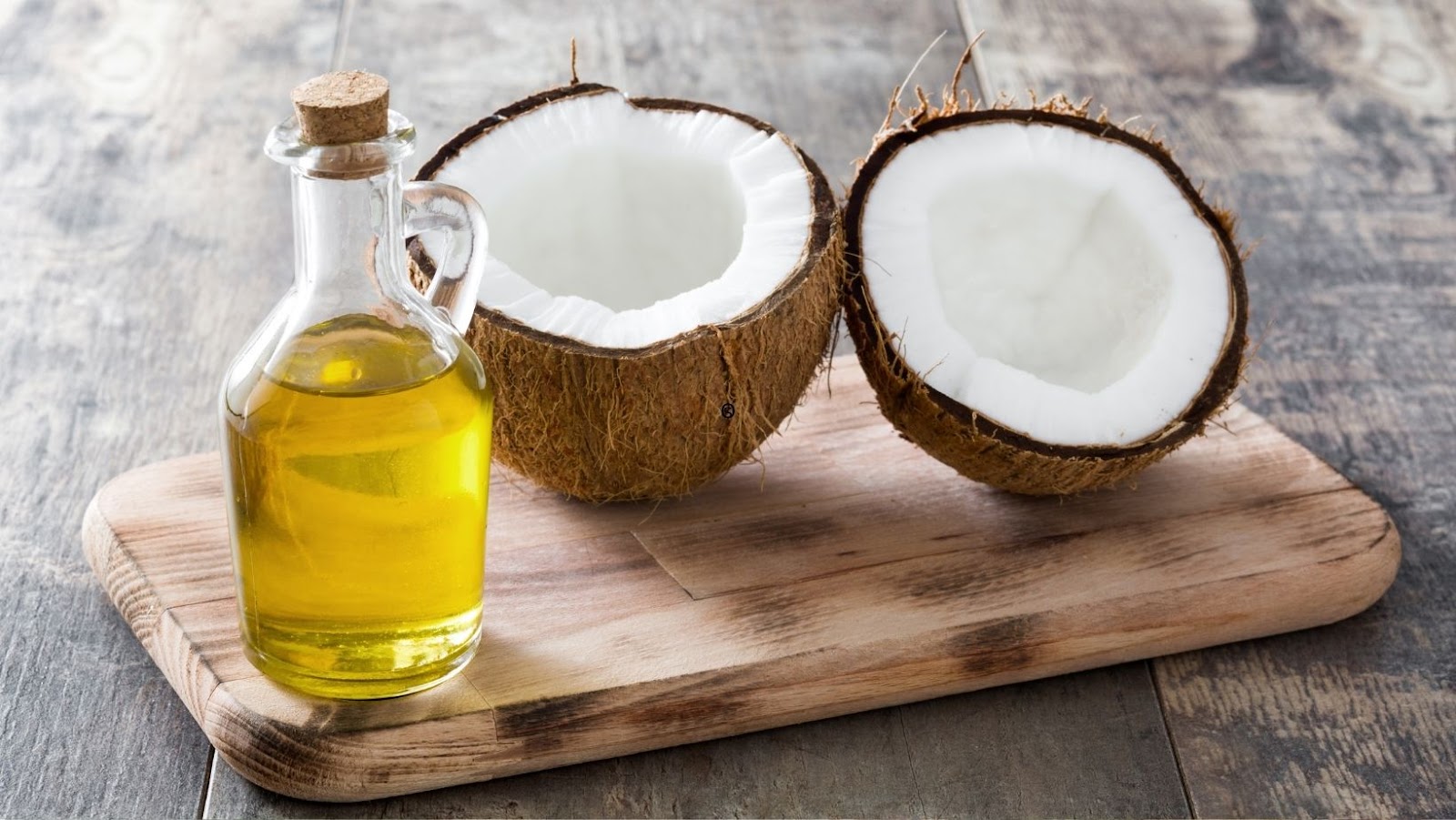 Avocado
Avocado is one of the best sources of healthy fats for keto diets. It is high in monounsaturated fats, which are associated with improved cholesterol levels and cardiovascular health. Eating just half an avocado provides you with nearly 15 grams of fat per serving. Additionally, avocados contain important vitamins and minerals like B vitamins, vitamin K, potassium, folate and others.
Avocado is a very versatile food that can be enjoyed in many ways such as sliced on top of salads or stirred into eggs for breakfast. For a tasty snack, it can be mashed up with some spices and served with crunchy vegetables or chips for dipping. They can also be pureed to make delicious smoothies or desserts that fit within the guidelines of a keto diet. No matter how you enjoy them, avocados will help you meet your daily fat needs while still providing essential nutrients to keep your body healthy.
Coconut Oil
Coconut oil is known as one of the most beneficial fats available and is a staple in the keto diet. It contains medium-chain triglycerides (MCT) which can be rapidly absorbed into your body and converted into energy. Consuming coconut oil can also help prevent fat gain, reduce appetite and even contribute to better brain health. Use it for baking, sautéing, using it in smoothies or adding it to your coffee for a boost of quality fat and energy throughout the day. Coconut oil has a neutral flavour, making it versatile enough to add flavour to both sweet and savoury foods.
Nuts and Seeds
Nuts and seeds are one of the best sources of dietary fat that you can add to your keto diet. Generally speaking, most nuts and seeds are high in monounsaturated fats which have positive effects on health. They also have high levels of healthy polyunsaturated fats and a variety of important nutrients such as vitamin E, folate and some of the B-complex vitamins.
Some of the most popular nuts to add to your diet include almonds, walnuts, pistachios, cashews and peanuts. Almonds are particularly keto friendly because they're an excellent source of healthy monounsaturated fats while providing a good amount of protein and dietary fibre.
Seeds tend to be higher in polyunsaturated fats (including omega-3 fatty acids) than most nuts. Pumpkin seeds, sunflower seeds, chia seeds and flaxseeds are all good sources for adding more fat to your keto diet. They're also rich in minerals like zinc, copper and magnesium which support important metabolic processes in the body including energy production.
Finally, nut butters such as almond butter or peanut butter make excellent additions to a keto friendly meal plan as they offer protein with healthy fats as well as other beneficial vitamins/minerals that you may need more of when following this kind of eating style.
MCT Oil
MCT oil is an increasingly popular addition to a keto diet for its ability to add healthy fats without disruption to blood sugar levels. It's a type of medium-chain triglycerides, or MCTs — saturated fatty acids that are usually derived from coconut, palm kernel and palm oils. Adding MCT oil can help you dial up the fat in your meals and snacks, making it easier and more sustainable to stay in ketosis over the long term.
MCT oil doesn't require digestion like other fats do so it can provide a quick energy source. The distinctive sweet aroma and flavour of MCT also makes it versatile to incorporate into your cooking; it can be used as year-round cooking oil substitute or added directly to smoothies, salads or yoghurt. When baking with MCT, bear in mind that its smoke point is lower than most cooking oils (350 degrees Fahrenheit/177 Celsius).
MCT is not magical "diet" food; rather it's another tool that you have when aiming for fat-burning through proper ketogenic eating. Since all oils contain only fat molecules, any increase in fats can play a role in transitioning into and maintaining a keto diet. Start slowly with 1 tsp (5 ml) per day; track your results and adjust according to tolerance/liking over time.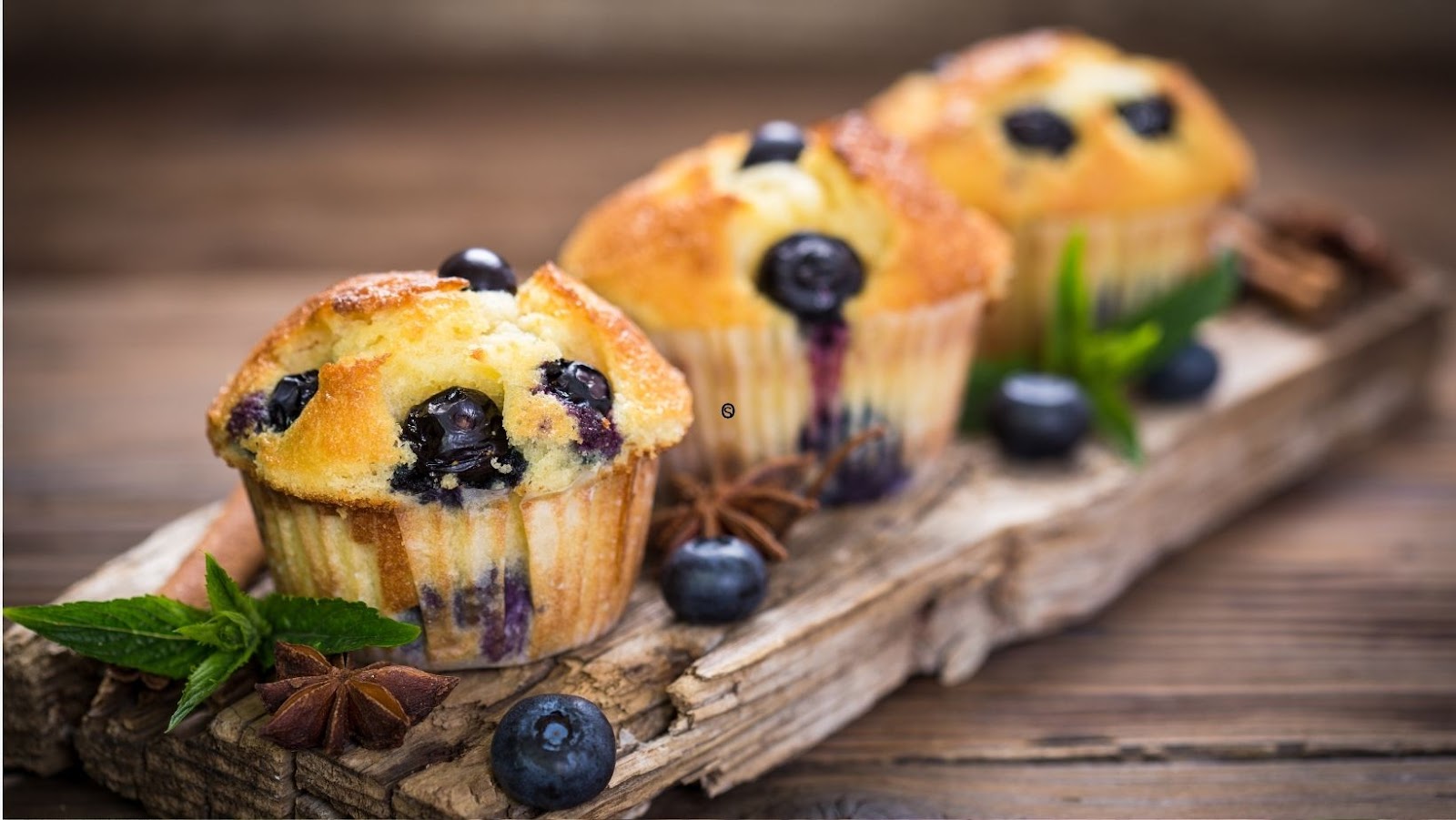 Ghee
Ghee, or clarified butter, is one of the most popular fats to add to a ketogenic diet. It is a great way to get an extra boost of healthy fat without adding carbs. Ghee is made by slowly melting butter over low heat and removing any solids or impurities that rise to the top. The result is a nutty flavoured fat that is perfect for cooking and baking.
Ghee offers many health benefits, such as improved digestion, enhanced metabolism, and better absorption of vitamins and minerals from other foods. It can also help increase the absorption of certain phytonutrients and cancer-preventing compounds in foods. Ghee is ideal for high-heat cooking because it has a higher smoke point than other fats such as olive oil and butter.
Ghee also offers essential fatty acids like omega-3s and omega-6s which have anti-inflammatory properties that can help reduce inflammation in the body. In addition, Ghee is a rich source of butyric acid which has been shown to improve gut health by helping balance the bacteria in your gut microbiome.
Add ghee to your diet by using it when you cook eggs, meats or vegetables on the stovetop or in soups and sauces for more flavour and healthy fats!
Recipes for Adding More Fat to Keto Diet
Eating a ketogenic diet can be an effective way to reduce inflammation and enhance overall health. The diet consists mostly of fat, moderate amounts of protein, and very few carbohydrates. Adding more fat to your diet is an important part of the ketogenic diet, but it can be challenging to find recipes that are both high in fat and delicious. In this article, we'll explore some keto-friendly recipes that will help you add more fat to your keto diet.
Keto Fat Bombs
Keto fat bombs are one of the most popular recipes for adding more fat to a keto diet. They're small, sweet treats that come packed with an overabundance of healthy fats to help reach and maintain optimal ketosis levels. Creating a variety of fat bombs can help give you the freedom to experiment with flavours and create something just right for you.
Fat bomb ingredients typically include high-fat foods such as nut butter, coconut butter, oil, avocado, cream cheese, butter and coconut oil. Some variations may also include low-sugar ingredients such as lime or lemon juice, spices, extracts and zero-carb sweeteners such as stevia or erythritol. You can also use protein powder for added flavour and nutrition.
A few examples of popular keto fat bombs are:
-Chocolate Peanut Butter Fat Bombs—combine peanut butter with sugar-free chocolate chips and heavy cream for a decadent treat.
-Avocado Keto Fat Bomb—combine diced avocado pieces with creamy nut butter and dark chocolate chips for a yummy snack.
-Lemon Coconut Fat Bombs—blend together shredded coconut flakes with melted coconut oil, fresh lemon juice and stevia pulp.
-Cream Cheese Coconut Macaroons—mix cream cheese with shredded coconut flakes and melted unsalted butter for delicious bites without all the sugar
Creating your own unique keto fat bombs can allow you to tailor each recipe to your dietary preferences without giving up on the benefits that come along with having a high amount of dietary fats in your diet!
Keto Smoothies
Keto smoothies are an excellent way to add more fat and nutrition to your keto diet. They're easy to make, packed with healthful fats, and vary in texture and flavours. Plus, they can help keep you cool on a hot summer day or warm you up during colder months.
Keto smoothies can include a variety of fats such as coconut milk, nut butters, avocados, and heavy cream. These ingredients provide essential fatty acids that help support healthy brain function and reduce inflammation in the body. As an added bonus these smoothie recipes are delicious!
Here are some great recipes for keto smoothies:
-Chocolate Peanut Butter Banana Keto Smoothie: This creamy smoothie is low carb and packed with healthy fats, thanks to almond milk, cocoa powder, peanut butter, banana slices, chia seeds and flaxseed meal. Garlicky avocado toast makes it savoury with a hint of sweetness from the banana for a flavour combination that's irresistible!
-Chocolate Coconut Keto Smoothie: Make this keto-friendly smoothie with almond milk, unsweetened cocoa powder or cacao powder (for antioxidants), coconut cream (for extra creaminess), frozen strawberries and bananas (for sweetness) plus some ice cubes for thickness. The result is a rich-tasting treat that will keep you full longer than calorie-laden sugary drinks while still satisfying your chocolate desires.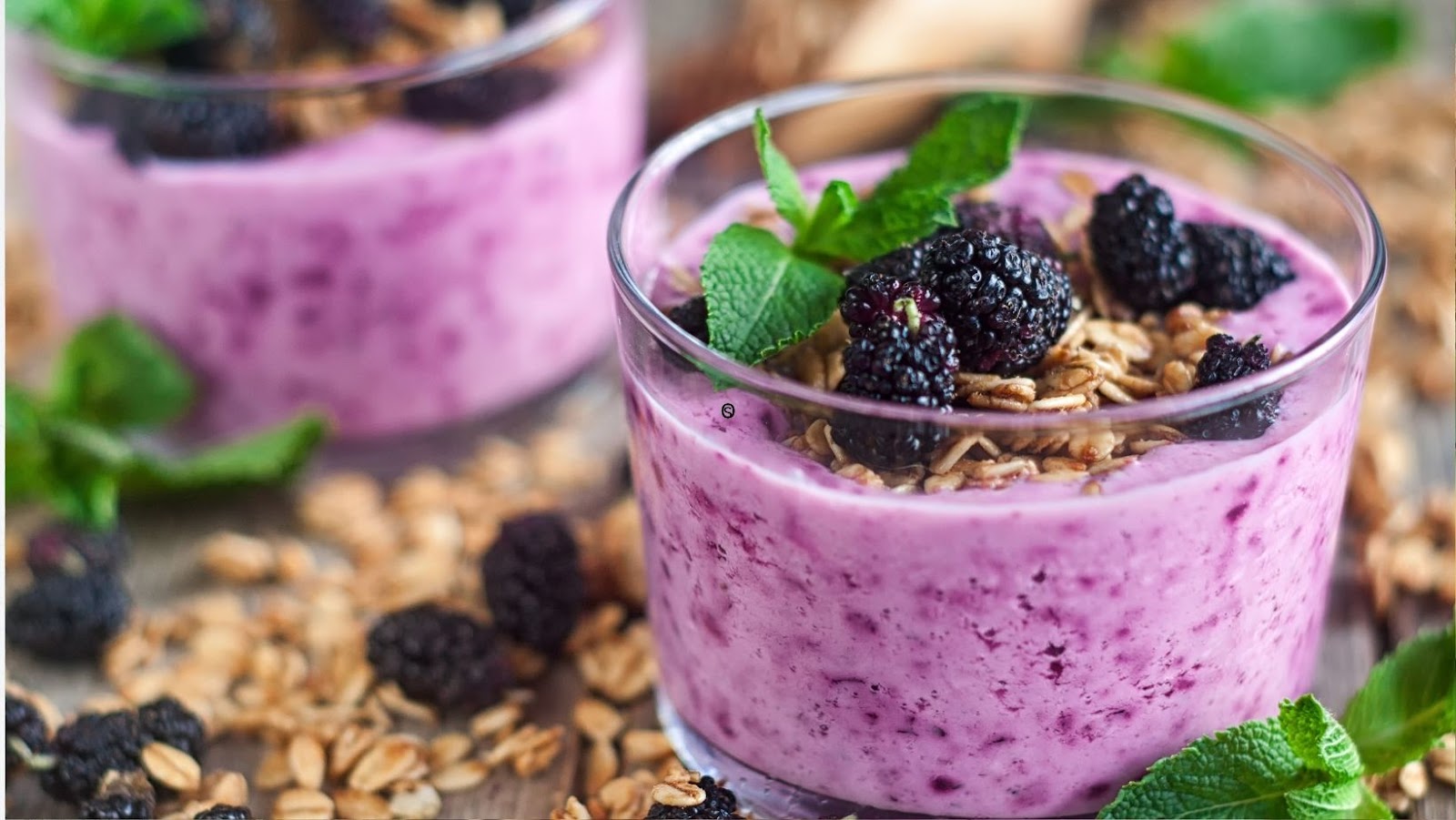 -Berry Keto Smoothie: Enjoy the natural sweetness of berries like blueberries and strawberries with this simple but delectable keto shake that also includes full fat Greek yoghurt (for protein), almond butter or coconut oil (fat sources), collagen powder (protein source) plus ice cubes as well as any number of your favourite low carb beverages like nut milks or tea . Enjoy this refreshing drink in place of high fructose sodas when you're craving the bubbly goodness!
Keto Avocado Toast
Keto Avocado Toast is one of the best healthy and delicious ways to add more fat to your Keto diet. This simple recipe requires: 1 ripe avocado, 2-4g of butter or extra-virgin olive oil, 2 slices of low-carb gluten-free bread (such as almond flour, flaxseed pulp, or coconut flour bread), Himalayan pink salt and pepper to taste.
Start by mashing the avocado in a small bowl until still slightly chunky and season with salt and pepper. Spread both slices of your choice of the low-carb gluten free bread with the mashed avocado. Then add butter or extra virgin olive oil over the top. You can then toast the two slices under a broiler for a couple minutes until they are golden brown before serving. Enjoy!
This high quality fat source is nutritious as well as keto friendly, making it an ideal addition to any keto dieter's day. Additionally, avocados are packed with other crucial vitamins and minerals such as Vitamin E which helps protect cells from damage caused by free radicals, Vitamin B6 which helps break down proteins into usable energy, potassium that aids muscle contractions and nerve signals in our bodies, fibre which aids in digestion and helps provide a feeling of fullness, among many more benefits which makes this simple dish an even better source of essential nutrients for all ages!
Keto Egg Muffins
Keto Egg Muffins are a delicious and convenient way to add more healthy fats to your keto diet. This high-fat, low carb breakfast is eye-catching, savoury, and oh-so satisfying. The best part is you can make a batch for the entire week – each egg muffin can be reheated in the microwave or eaten cold. Start by greasing a muffin tin with oil or butter and preheat your oven to 350°F (175°C). Crack one egg into each muffin cup, season with salt and pepper, then top with 1 tablespoon of either feta cheese, goat cheese, mozzarella cheese, or cheddar cheese. You could also go crazy with your favourite combinations like roasted red peppers/feta/basil or mushrooms/goat cheese/olives. Bake for 12-15 minutes until egg whites are cooked through and pale golden brown on top of each muffin! Enjoy these tasty little eggs warm or cold throughout the week — they are perfect for an on-the-go morning treat.
Conclusion
The keto diet can be a great way to achieve weight loss goals and improve your health. However, it is important to remember that the key to success in this way of eating is the right balance of macronutrients. Adding more fat to your meal plan helps ensure you get the appropriate amount of fat each day based on your body's needs. The resources above offer helpful suggestions for adding more fat to a keto diet and ensuring that you get the right amount of energy from all macronutrients each day.