The expansion of digital pharmacies and the impact on the healthcare industry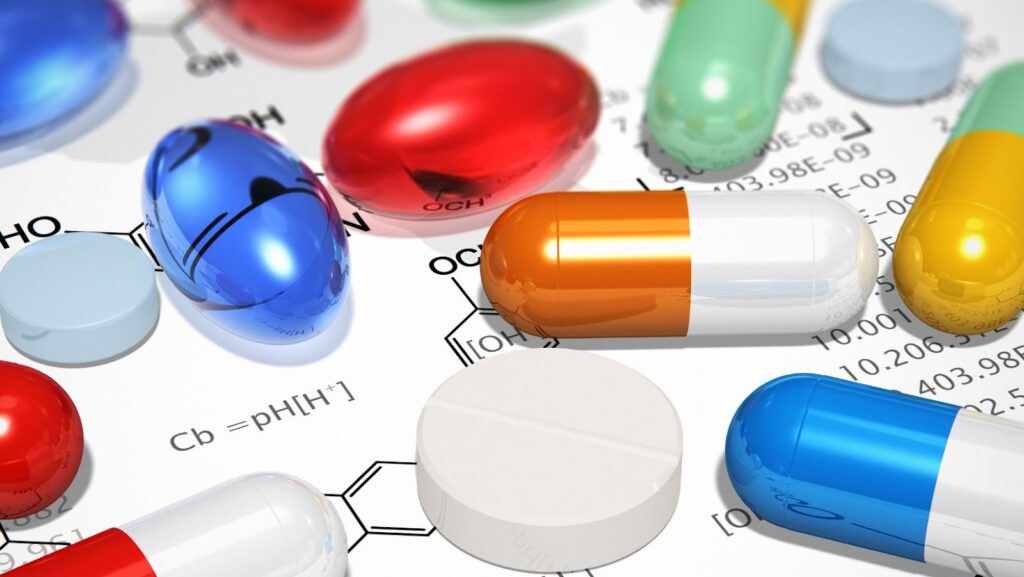 In recent years, the healthcare industry has seen a growth in the number of digital pharmacies. These digital pharmacies offer customers the ease and convenience of ordering medications from their home computers or mobile devices. This trend has caused a shift in how consumers purchase medications and has impacted the traditional pharmacy business. However, along with this shift comes a range of opportunities and challenges that both patients and providers within the industry have faced.
This paper will provide an overview of the current landscape of digital pharmacies and analyze their impact on different areas within the pharma industry. It will discuss emerging trends in this area, examine how these changes will continue to shape consumer behaviour and purchasing options, outline potential opportunities for pharma businesses that adopt digital pharmacy solutions, and explore potential pitfalls if they fail to do so. Furthermore, it will assess possible risks associated with expanding into this new market space and highlight necessary measures that must be taken to use digital pharmacies successfully.
The Rise of Digital Pharmacies
Digital pharmacies are expanding, as companies like NowRx and Medly Pharmacy have recently secured new funding as the demand for digital pharmacies continues to grow. In addition, the advances in digital health technology are creating new opportunities for the healthcare industry, providing consumers with more accessible and convenient ways to get their prescriptions filled.
Let's take a closer look at how digital pharmacies affect the healthcare industry.
What is a Digital Pharmacy?
A digital pharmacy is a new form of online pharmacy characterized by providing the full range of necessary medicine for the treatment and prevention of conditions and other health services. Digital pharmacies have become increasingly popular due to their customer-centric approach, including convenience and cost savings.
A digital pharmacy allows users to order medications and health-related products through an online platform that connects with vetted national, regional, or international suppliers. This type of pharmacy has developed in response to the increased demand for access to medication efficiently and affordably while maintaining the highest quality standards.
Many digital pharmacies emphasize personalized service and provide comprehensive healthcare advice free of charge. Furthermore, they often focus on patient engagement by encouraging lifestyle changes that may reduce risk factors and medical costs in the long run. Additionally, some digital pharmacies leverage data analytics capabilities to ensure accuracy throughout their patient care journey and improve patient outcomes through precise monitoring and drug adjustment.
The rise of digital pharmacies has also had a profound impact on traditional healthcare providers by offering improved patient safety, increased pharmacological knowledge among providers, enhanced collaboration between various stakeholders in healthcare networks, greater adherence to medication regimens among patients with chronic conditions, decreased expenses for medications due to automated ordering processes with insurers or payers, as well as improved access to high-quality medicines at a lower cost than those offered through traditional stores or mail order options.
Benefits of Digital Pharmacies
Digital pharmacies offer a safer and more streamlined way to access medications. As technology evolves, digital pharmacies are becoming increasingly convenient and accessible to consumers, making them the preferred choice among many in the healthcare industry. The benefits of these online pharmacies include: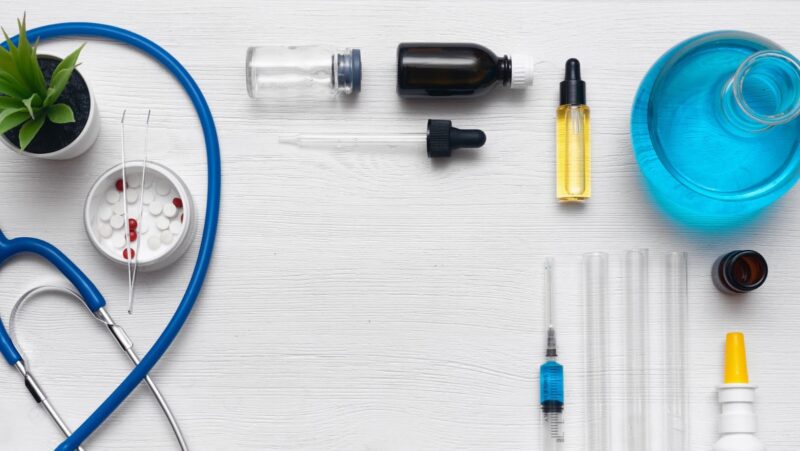 • Increased convenience and accessibility: Digital pharmacy services make life easier by allowing customers to order prescriptions from home and deliver them directly to their door. This level of convenience is especially helpful for those in remote areas or those who may be physically challenged.
• Faster processing: Digital prescription orders can be processed quickly compared to traditional mail-order pharmacies and retail outlets. This speeds up the delivery process, saving patients and healthcare providers time.
• Improved safety and quality: Digital pharmacies use secure protocols to ensure that personal information is safe from malicious access attempts and that the medication supplied is high quality. Additionally, digital pharmacists can take into account patient histories before prescribing medications which helps reduce drug interactions or potential allergies when taking new medication.
• Greater transparency into pricing: By using a digital pharmacy, patients will have more visibility into their prescription orders including pricing information, allowing them to find solutions that better meet their budget constraints. In addition, direct mail-order prescription programs may offer free shipping on large orders and discounts for special programs such as Medicare Part D or prescription affinity cards which could help lower overall costs even further.
Overall, digital pharmacy services offer customers a higher level of convenience while helping ensure the safety and accuracy of prescribed medications on behalf of healthcare providers. In addition, this shift offers an improved customer experience while driving greater cost savings for everyone involved in delivering quality care to patients nationwide.
Examples of Digital Pharmacies
Digital pharmacies have recently experienced a boom, with the likes of NowRx, Medly, and Pharmacy land receiving significant funding for their services. This rising popularity is largely fueled by the convenience and affordability of digital pharmacies, providing customers with quick and easy access to the medications they need.
Let's explore some of the most popular digital pharmacies and their impact on the healthcare industry.
NowRx, Medly Pharmacy land new funding as demand for digital pharmacies grows
NowRx is a digital pharmacy that provides low-cost, convenient, and safe medication access. It is an online platform where customers can order prescription medications and receive them at their doorstep via free same-day or next-day delivery.
This digital pharmacy prides itself in offering unbeatable convenience; customers have access to low prices for commonly prescribed medications, can transfer all of their existing prescriptions with a few clicks, save time by refilling prescriptions from the comfort of their home, and enjoy 24/7 customer assistance.
In addition, NowRx also provides supportive healthcare services such as easy ordering of lab tests, consultation services with a licensed pharmacist and health educators who offer insights on the latest trends in nutrition and health information. All these offerings make it one of the most popular digital pharmacy solutions.
Medly Pharmacy
Medly Pharmacy is a full-service digital pharmacy providing convenient and affordable medication access. Through Medly's digital platform, customers can easily transfer their existing prescriptions to the Medly pharmacy or refill existing prescriptions. In addition, the digital platform offers several features, including: prescription reminders, prescription refills and automated refills/deliveries.
Customers also access personalized care services such as medication adherence monitoring, health coaching and home delivery. Additionally, Medly Pharmacy works with healthcare providers and payers to ensure the best possible prices for patients. The company operates in multiple states across the US, providing a needed service during the current COVID-19 pandemic when most physical pharmacies are closed or have reduced hours of operation.
By expanding access to medications via an online platform, Medly Pharmacy is helping revolutionize the healthcare industry and increasing patient convenience and affordability for prescription medications.
Impact on the Healthcare Industry
With the rise of digital pharmacies, healthcare delivery is transforming. As a result, the demand for digital pharmacies is growing, as evidenced by the increased funding of companies such as NowRx and Medly Pharmacy. This increased demand provides an opportunity to explore how these digital pharmacies may impact the healthcare industry.
The effects of digital pharmacies are far reaching from online doctor visits to improved drug delivery and access to treatments. So let's examine the impacts they may have in the healthcare industry.
Increased Accessibility
The expansion of digital pharmacies has greatly increased the availability and accessibility of prescriptions in the U.S. healthcare industry. Through digital pharmacies, time-consuming and costly trips to a physical location can be avoided, allowing individuals with mobility issues or those living in rural areas to obtain their medications without significant effort. In addition, access to specialty medications and generic drug options have been broadened as digital pharmacies can often source drugs from multiple suppliers and offer a wider range of medication varieties than traditional drugstores may not stock.
Not only has this form of pharmacy delivery system improved access for patients, but it also reduces unnecessary wait times for doctors' visits and people waiting for their prescriptions when visiting a traditional pharmacy. In addition, digital pharmacies aim to more efficiently provide prescription medications that can accompany the patient's medical history throughout their treatment cycles for more informed and personalized care by doctors and pharmacists. As such, improved accuracy in tracking medication orders could reduce dispensing errors from manual data entry when processing orders from physical drug stores.
Improved Efficiency
The expansion of digital pharmacies not only increases patient convenience but also improves the healthcare industry in terms of efficiency. Digital pharmacies increase accuracy by reducing human error – compared with traditional brick-and-mortar locations, where prescriptions and orders can be handed directly to staff who would manually input data into the system. However, through digital pharmacies, prescriptions, orders and patient data is collected digitally by a computerized system, eliminating time-consuming manual processes.
Digital pharmacy services are also faster than traditional retail locations due to automated processing capabilities. Using a computerized system, information can be processed much faster, reducing wait times for orders and prescriptions – allowing caregivers more time to dedicate towards other clinical tasks. Additionally, prescription requests can be tracked across all digital locations, making it simpler for medical staff to quickly identify patient records and medication histories, thus decreasing wait times even further to get necessary medications administered while providing an improved customer experience overall.
Lower Costs
The expansion of digital pharmacies has increased competition in the market, leading to lower consumer prices. By increasing competition and reducing administrative costs, digital pharmacies have enabled consumers to purchase prescription medications at lower prices than possible. As a result, digital pharmacies can help control overall healthcare costs for patients and health insurance providers. In addition, digital pharmacies have made it easier for consumers to access their medications quickly and efficiently. This convenience can improve patient satisfaction and may ultimately lead to cost savings in the long run.
The increased availability of generic products also helps reduce costs associated with prescription drugs. Generic medications are typically less expensive than brand-name products but are just as effective in treating health conditions. In addition, digital pharmacies enable a more rapid dispersal of generic medications to consumers and health care providers, allowing more people who need more affordable treatment options to access them faster while keeping costs down all along the chain.
The emergence of telemedicine also contributes to lowering healthcare expenses as it helps reduce office visits or trips to remote or rural healthcare facilities; this is especially important when physical distancing is advised due to public health concerns like COVID-19 pandemic.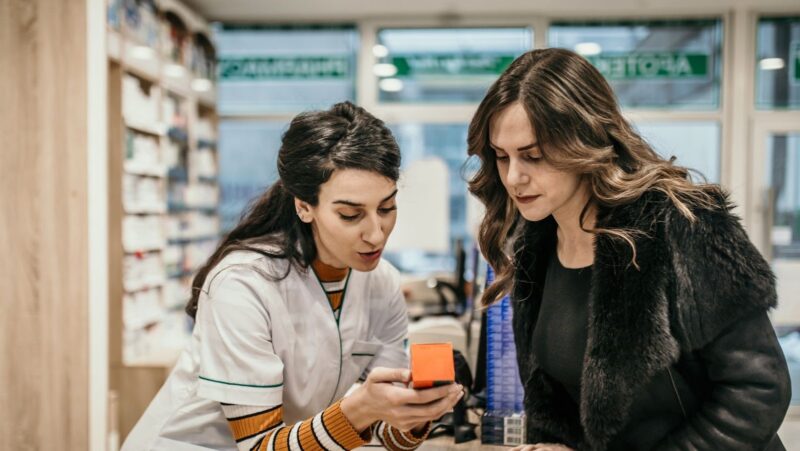 Furthermore, Telemedicine enables remote medical consultations between patient and provider over video or phone calls which can drastically reduce time and money spent for both patient and doctor on trips for medical appointments that can be done virtually culminating into cost savings for provider and patients alike considering time spent away from work that translates into lost productivity and wages due absence from work by patient during medical visits.
Conclusion
The expansion of digital pharmacies is transforming the healthcare industry in many ways. As more consumers look for the convenience, cost savings and improved efficiency offered by digital pharmacies, the industry is rapidly evolving to meet this demand. Digital pharmacies can provide increased access to medication and make it easier for patients to manage their health needs. They have also enabled more efficient prescription fulfillment and improved customer service and satisfaction ratings. Furthermore, digital pharmacy technology has allowed for better transparency in pricing and greater control over prescription information.
Overall, this is an exciting time for the healthcare industry as digital pharmacies continue to become a central component of its services. With advanced technologies and harnessing of big data analytics capabilities, digital pharmacies are becoming increasingly prominent players in the pharmaceutical industry. Moving forward, it will be important to assess how digital pharmacies transform patient care experiences and monitor their impact on other aspects of the healthcare system including safety concerns and quality assurance measures.
tags = CVS and Walgreens, Horsley Bridge and Lerer Hippeau, Medly currently works with five pharmacies across New York, New Jersey, Pennsylvania, Maryland and Miami, Chirag Kulkarni, Medly co-founder and chief marketing officer, Silicon Valley startup NowRx, how capsule 650m jan. walgreenslavitobloomberg