The best fitness trackers for people who want to stay fit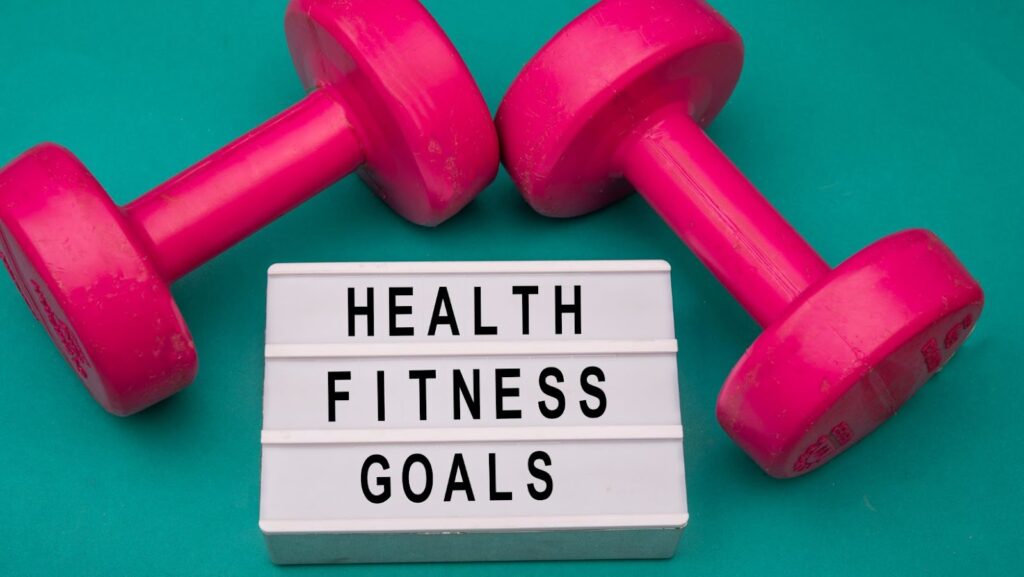 Staying fit and healthy is important for everyone. Fitness trackers and watches can be very helpful aids in helping you stay on track with your fitness and health goals.
This article will discuss the best fitness trackers and watches available on the market today. We will take into account a range of factors such as cost, features, accuracy, and more.
Let's get started by discussing the features and benefits of fitness trackers and watches.
Overview of fitness trackers
A fitness tracker is a device or online platform that tracks an individual's physical activity, such as steps taken, distance traveled and calories burned. While they vary in features and functionality, most fitness trackers include basic tracking capabilities that allow users to monitor their progress toward feeling better and getting fit. They can also provide helpful data that can be used to set realistic fitness goals and track one's fitness journey.
While there are a variety of fitness trackers on the market today, many come with basic features such as heart rate monitoring, step counting and GPS tracking. In addition, some devices even offer advanced features like calorie counters, lapsed time tracking, and the ability to connect with other apps for added functionality. Therefore, it's important to consider your needs before choosing a tracker since each device offers different features.
Whether you're a beginner or an experienced athlete looking for an upgrade in your current gear or technology, there are plenty of great options for people who want to stay fit. This guide contains information about top-rated fitness trackers that can help you monitor your workouts and reach your health goals.
Types of Fitness Trackers
There are so many types of fitness trackers available nowadays, with different features and capabilities. From basic trackers that count your steps and monitor your sleep, to GPS trackers with detailed workout modes and heart rate monitors, there's something for everyone.
In this post, we'll explore the different types of fitness trackers and discuss the benefits of each.
Wrist-worn trackers
One of the most popular types of trackers are wrist-worn trackers. They range in features and capabilities and are designed to track various activities, including steps taken, distance traveled, heart rate, calories burned, sleep duration and quality, and more. These devices usually have an LCD or OLED display that displays real-time data from your workouts or daily activities. In addition, some may connect to a mobile app to easily access your tracking data.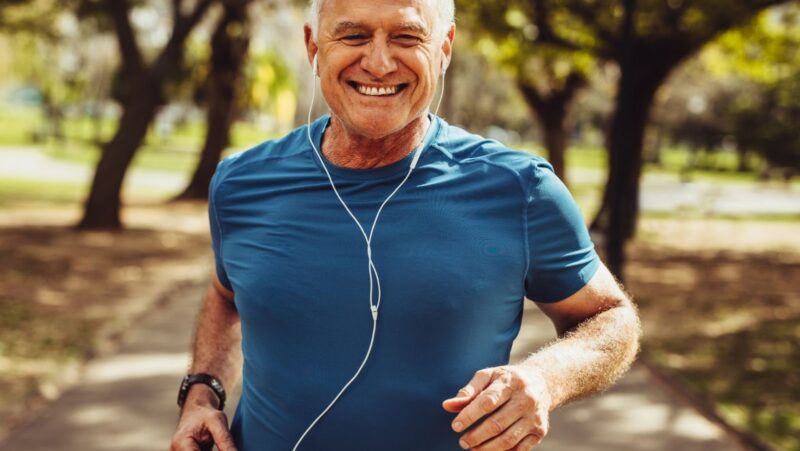 Common features among wrist-worn fitness trackers include:
Pedometer: Tracks how many steps you take throughout the day.
Calorie Counter: Calculates how many calories you combust during activity or just by living your life
Heart Rate Monitor: Detects the number of times your heart beats per minute so you can use this to monitor levels of physical exertion over time.
Sleep Tracker: Monitors quality and duration of your sleep so you can assess whether you're getting enough rest every night.
GPS Tracking Capability: You can track where you've gone and measure speed and elevation change while running outside or on other forms of travel.
Chest-worn trackers
Chest-worn trackers are commonly worn as a strap around your chest, normally worn just below the pectoral muscles. Wearing the trackers on this portion of your body provides more accuracy than other tracking forms. Devices can capture data from heart rate, breathing patterns and physical motion — such as distance traveled, number of steps taken, type of activity and more. Comparatively, other types of fitness trackers may be inaccurate when tracking intense physical activity or movements involving rapid acceleration or rotation.
Additionally, chest-worn trackers contain waterproof resistance, allowing for sweat during exercise and for use in water activities such as swimming. These are excellent devices for runners to measure their pace and interval training within different predetermined zones and provide real-time performance feedback during exercise.
The main advantage of a chest-worn tracker is its accuracy; these devices provide exceptional reliability when measuring activities such as running and swimming. Furthermore, these devices provide reliable heart rate reading that can calculate calories burned throughout an entire workout session — enabling you to set goals to achieve desired outcomes regardless of the level or type of physical activity. Chest-worn trackers are perfect for those who wish to stay in shape while physically and mentally pushing themselves every day!
Foot-worn trackers
Foot-worn trackers are designed to capture data from your feet, including steps taken, calories burned and distance covered. Some of these trackers can also monitor the quality of your stride. These units are lightweight and wearable anywhere on the feet.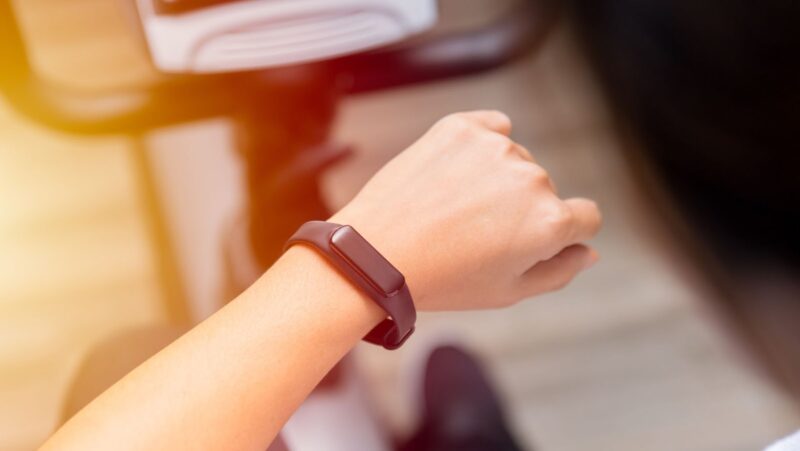 More versatile than wrist-worn models, foot-worn trackers allow you to accurately measure running performance and set sample running styles such as tempo runs or interval training.
Popular Foot Trackers:
-Nike+ FuelBand SE
-Garmin Vivosmart HR+
-FitBit Zip Wireless Activity Tracker
-Jawbone UP Move Fitness Band
-Withings Pulse O2 Activity Tracker
These trackers offer great value in terms of cost, accuracy and functions. Prices range from mid-$50s to the higher end with some models incorporating advanced features such as a heart rate monitor or sophisticated app support.
Key Features to Consider
Are you looking for the best fitness tracker and watch to help you stay fit and healthy? Whether you're an avid athlete or someone who just wants to stay active, there are many features that you should consider when choosing a fitness tracker.
This article will cover the key features to consider when picking the best fitness tracker.
Heart rate monitoring
Heart rate is an important indicator of how intense your workouts are and how much energy you expend. Many fitness trackers will measure your heart rate and trends in resting heart rate over time. This can help you determine when you're pushing yourself hard enough, or when you should dial it back a bit.
Some of the key features to consider when looking for a fitness tracker with heart rate monitoring capabilities include whether the device has wrist-based technology, which measures your heart rate without having to press any buttons, or a chest strap / monitor, which may provide more accurate readings but is not as comfortable and convenient to use regularly. Other considerations include the type of sensors used for accurate measurement, whether the device stores data about past workouts, and whether it's compatible with other fitness apps.
Sleep tracking
Sleep tracking is one of the key features to consider when looking for the best fitness tracker. It's important to track your sleep quality and quantity to improve your stamina, mental health, and overall well-being.
Many fitness trackers have sleep tracking capabilities that can monitor your heart rate, breathing patterns, body movements, and amount of rest during the night. This data can be used to accurately assess how much restful or interrupted sleep you get each night and make changes accordingly.
Some devices alert you if your sleep gets too shallow or too deep so you can take action quickly to get back on track. Other advanced features of some fitness trackers include automatic snooze detection and silent alarms that gently wake you up without disturbing your partner or family members.
With these helpful tools and regular monitoring of one's sleeping patterns and habits, a good night's rest is easier to reach!
Activity tracking
Activity tracking is one of the main features to consider when purchasing a fitness tracker. Many trackers measure the steps taken during the day and the total distance and calories burned. Other devices measure more specific details such as heart rate, blood pressure, body temperature, and even sleeping patterns.
Activity trackers can be used in a variety of settings and activities. For example, they can help keep people active throughout their daily routines, promoting healthy habits and monitoring progress over time. They can also be used in more formal health environments where doctors or nurses might need access to detailed data to monitor the patient's progress or conduct research.
It's important to find a device with activity tracking features that meet your individual needs, whether you are looking for basic information such as daily steps or more detailed information about heart rate or sleep patterns. It is also important to consider battery life when selecting an activity tracker so you don't have to worry about recharging your device every few days.
GPS tracking
GPS tracking is a key feature to look for in any fitness tracker. Not only does tracking your route let you know exactly how far and fast you've gone, but it can also help measure the intensity of your workout and challenge yourself to new performance limits. As a result, most fitness trackers have integrated GPS systems, from higher-end models with built-in antennae to lower-end devices that leverage your smartphone's GPS.
The best GPS fitness trackers will come with detailed maps showing where you went, elevation gains and losses, and other features depending on the model. Some even come with heart rate monitor capabilities so you can get an even better picture of how hard your body is working. And if altitude interests you, some models now offer barometer readings to measure vertical gain and loss during a workout. So if you're looking for a fitness tracker that measures distance accurately (and in more depth than just steps), consider buying one with built-in GPS technology.
The Best Fitness Trackers and Watches for Everyone
Fitness trackers and watches can help people track their steps, calories burned, sleep, and other metrics. They are available in a wide range of features and price ranges, making it easy to find one that fits your budget and lifestyle.
This article will look at the best fitness trackers and watches for everyone.
Fitbit Versa 2
The Fitbit Versa 2 is a powerful fitness tracker with an incredibly long battery life. It features a bright AMOLED display that adjusts brightness depending on your environment, a swim-proof design, and great music playback capabilities. In addition, its heart rate sensors track more than just resting heart rate, delivering all-day tracking that can help you spot trends over time.
The Versa 2 also comes with features like up to five days of battery life, sleep tracking and reminders to move around throughout the day. With impressive wellness tracking and apps, this device is perfect for honing your health habits. Plus, it syncs with Fitbit's companion app to keep track of progress from anywhere.
Whether you need help staying motivated or an easy way to check in on your exercise stats, the Versa 2 is a top-notch choice for any fitness enthusiast.
Garmin Vivoactive 4
The Garmin Vivoactive 4 is an ideal fitness tracker for those who want to stay active without compromising style. With its stylish and modern design, this device will turn heads wherever you go.
The Vivoactive 4 offers a variety of exercise tracking options, so you can easily monitor your progress regardless of your chosen activity. It also offers a good range of notifications, including email and text alerts. With this device, you will never miss out on crucial updates while keeping tabs on your fitness routine.
For health-conscious individuals, the Vivoactive 4 offers excellent insight into your overall health and well-being. This body monitor offers 24/7 heart rate monitoring to track weaknesses in different muscles and check the performance of any workouts performed so far to tone those areas further or introduce new ones. Moreover, this smartwatch includes GPS navigation for detailing routes taken for walks or runs. With its integration of Garmin Pay, quick payments are also made a breeze from this tracker!
Apple Watch Series 5
The Apple Watch Series 5 is a great fitness tracker for people who want to stay on top of their health and fitness goals. It monitors heart rate, steps taken, calories burned, and other important metrics.
With the always-on Retina display, you can see important notifications and check in on your fitness goals no matter where you are. Plus, the built-in GPS can track your runs, rides and other outdoor activities so you can stay on track with your exercise plan.
Additionally, the swimproof design makes it great for tracking swimming laps in the pool. The Apple Watch Series 5 also builds on previous models with an ultra-low power display that never goes dark so it's always there to help keep you motivated – even when it's not actively being used!
All these features make this one of the best trackers for anyone who wants to stay fit and focused on their wellness goals.
Samsung Galaxy Watch Active 2
The Samsung Galaxy Watch Active 2 is an excellent fitness tracker with various features. Featuring a slim and lightweight design, the Samsung Galaxy Watch Active 2 allows you to take your fitness goals wherever you go.
It's equipped with a large OLED touch screen display, built-in GPS, and heart rate monitor so you can easily track your progress. You can also use the Samsung Health app to view your health metrics, participate in challenges, and watch helpful tips and tutorials. The device is also compatible with Android and iOS devices so you can stay connected when exercising or traveling outdoors.
Plus, it's water-resistant up to 50M for swimming or showering so it can handle even the toughest workouts. With its unique design and comprehensive features, the Samsung Galaxy Watch Active 2 is great for anyone looking to stay on track with their fitness goals.
Conclusion
Creating sustainable, healthy habits can help improve your physical and mental well-being in the long run. For example, tracking your exercise activity with a fitness tracker ensures you take the appropriate steps to reach your goals.
There is no one-size-fits-all when it comes to fitness trackers. The best way to find the right device for you is to determine the most important features for you and focus on them when deciding.
These days, many different options are available – from built-in heart rate monitors and sleep analysis to daily step counts and fitness goal tracking. With so many models out there designed for various activities – from running to swimming – there's something for everyone.
Whether you're an experienced athlete or just getting started with an exercise routine, a fitness tracker can be one of the most helpful tools in helping reach your goals. With data generated from personal results, users can quickly analyze progress, work smarter rather than harder when trying to stay fit, and acquire better knowledge about themselves and their health.
tags = Best Smartwatches and Best Running Gear guides, Fitbit Inspire 3, Google Pixel Watch, and Coros Apex 2 Pro, Best Garmin Watches guide, best health apple watch livelypotuck9to5mac, best health livelypotuck9to5mac