The importance of eye cream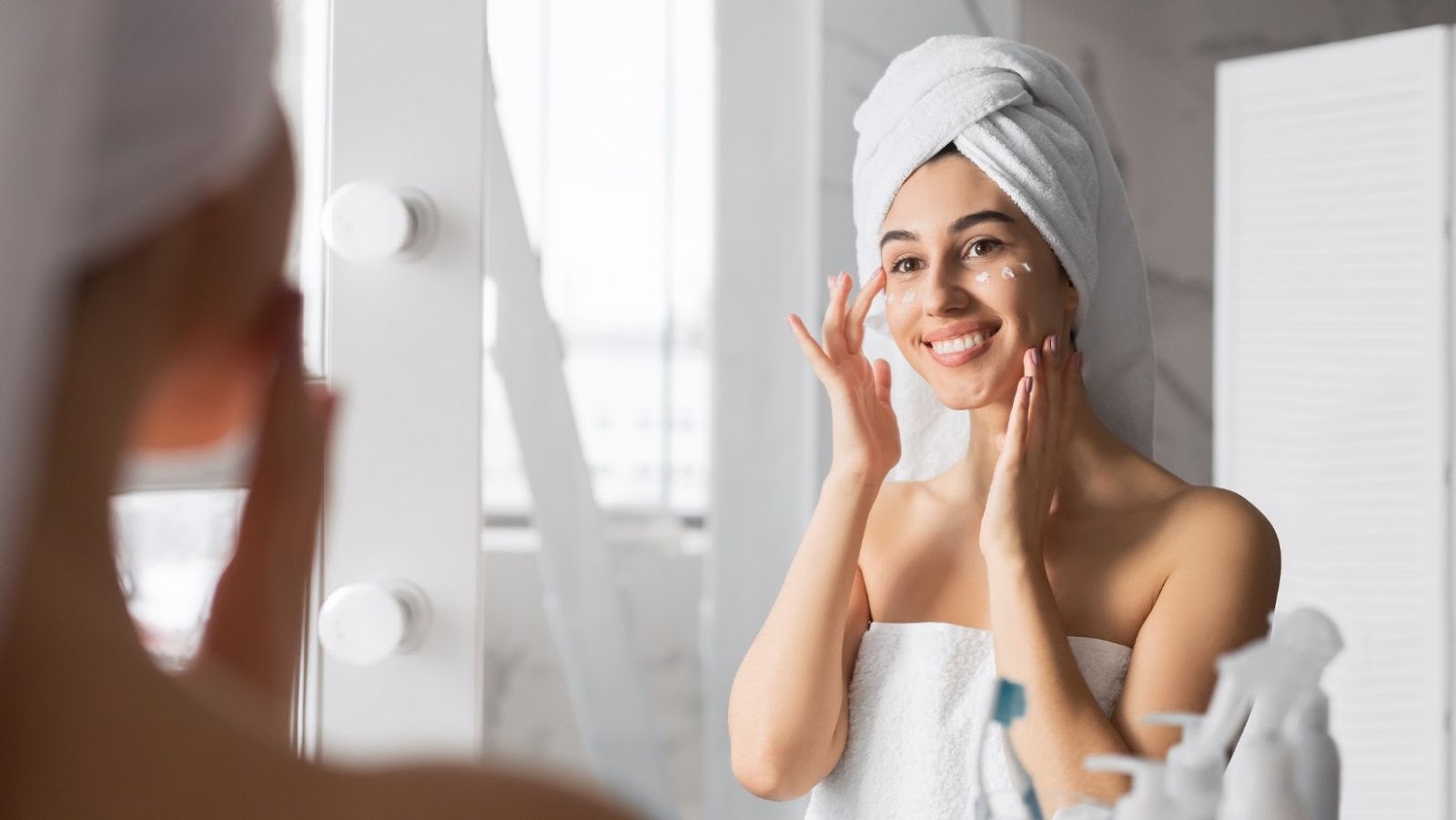 Eye cream is an essential part of any skincare routine, especially for those with dry or sensitive skin. It helps to hydrate and nourish the delicate skin around your eyes and can help reduce the appearance of wrinkles, dark circles, and puffiness. However, many people don't know where to put eye cream in their skincare routine. In this article, we'll discuss the importance of including eye cream in your daily routine and how to apply it correctly.
Where to put eye cream
Eye cream is a specialised facial moisturiser formulated with unique ingredients to treat the delicate skin around your eyes. Technically, it is no different from any other facial moisturiser; however, eye creams usually contain more concentrated active ingredients and anti-aging properties than standard face creams. Eye cream can range from lightweight lotions to heavy creams but should always be applied gently to the delicate area around your eyes for maximum effectiveness.
While all skin types can benefit from using an eye cream, there are a few key areas where eye cream is particularly helpful. Examples include reducing dark circles, decreasing puffiness, fighting fine lines and wrinkles, and hydrating the sensitive skin around your eyes for a perfect look everyday! Whether you want to combat ageing or just keep delicate under-eye skin hydrated and smooth, there is definitely an eye cream out there that will meet your needs.
Benefits of Eye Cream
Eye cream is specifically designed to meet the needs of your delicate eye area and for many, can help reduce puffiness, fine lines and wrinkles as well as brighten dark circles. Eye creams often contain some of the same ingredients found in facial moisturisers but are usually lighter in consistency and formulated specifically for the delicate eye area. Additionally, some eye creams are even equipped with additional ingredients that can exfoliate dead skin cells or help combat inflammation or signs of ageing like crow's feet or discoloration.
Using an eye cream daily can have multiple long-term benefits. It is important to ensure that your eye cream contains sun protection to combat any further damage from the sun's rays, preventing long-term photo damage underneath the skin's surface. Many dermatologists recommend looking for eye creams with Vitamin C to stimulate collagen production and reduce signs of ageing around the eyes while hyaluronic acid will help hydrate and plump up those problem zones under your eyes, giving you a brighter, more radiant complexion in general.
However, it is essential that you apply your eye cream correctly on clean skin for best results! First, use a gentle cleanser on both eyes making sure to remove all traces of makeup before applying any facial care products. Gently tap in a pearl size amount onto the orbital bone (the bone underneath your eyes), being sure not to pull at this delicate area too much as it could cause weakness or puffiness under the brow line over time. When finished, gently pat off any excess product before moisturising so all your products can work their magic!
How to Apply Eye Cream
Eye cream is an essential part of any skincare routine, as it helps to reduce the appearance of wrinkles, as well as dark circles and puffiness. Applying eye cream incorrectly can actually make your skin worse, so it's important to know the right way to do it. In this article, we'll discuss how to properly apply eye cream and where to put it.
Cleanse and Tone the Skin
Prior to using an eye cream, it is important to cleanse and tone the area around your eyes. This can be done with a gentle face wash and toner, specifically designed for sensitive skin around the eyes. Make sure you remove all dirt and impurities before applying any eye creams. After cleansing and toning, it is important to wait 10 minutes before applying any type of eye cream.
Apply Eye Cream
Eye cream can be a product most people overlook when it comes to their skin care routine. However, this treatment can help to reduce puffiness and signs of ageing in the delicate eye area by keeping the skin hydrated and making fine lines less noticeable.
It is important to apply eye cream correctly in order to get the full benefit of using it. The following is a guide on how to apply eye cream properly:
Step 1: Use Eye Cream Morning and Night
Apply your eye cream either in the morning or at night, but both are important. During the night your body's repair process is activated so that's when you want your creams and serums to do their best work. In the morning you need an extra dose of hydration and SPF protection which your regular moisturisers won't provide — this is where an eye cream specifically comes into play.
Step 2: Wash Your Hands
Before you begin, make sure that your hands are clean or you risk transferring bacteria onto your face that could potentially cause infection.
Step 3: Dab A Small Amount of Eye Cream Under the Eyes
Use a pea-size amount for both eyes, squeezing and gathering product from several points on the surface so that even distribution occurs. Then use your ring finger—the weakest finger—to pat lightly under each eye starting at the inner corner moving outward until absorbed. This gentle massage can help with circulation, increasing lymphatic drainage while giving you an instant brightening effect as well!
Step 4: Gently Massage Into Skin In An Outward Motion
Using light pressure, move outward from one side of each eye toward the temple and then down towards your cheekbone with circular motions for 10–20 seconds until fully absorbed into skin for optimal results. This motion will also help boost circulation around this delicate area, which helps reduce puffiness and discoloration due to ageing skin cells or sun damage over time!
Massage the Skin
When applying eye cream, it's important to massage it onto the skin in a circular motion. This helps to increase circulation, which can improve the appearance of dark circles, as well as reduce puffy eyes and wrinkles. Massaging around the eye can also help to break up deposits of fatty tissue that can cause puffiness and sagging.
Start by taking a pea-sized amount of eye cream and gently dabbing it into the area around your eyes. Be careful not to tug or pull too hard on delicate skin. Gently use your fingertips to massage around the eye area for about one minute, making small circles with your fingertips for maximum effect. Avoid rubbing too roughly — you don't want to damage or irritate delicate eye skin!
Where to Put Eye Cream
Putting eye cream on the right place on your face is essential if you want to look your best. Eye cream can help reduce puffiness, soften wrinkles, and even out skin tone around the eyes. But where exactly do you put the eye cream? In this article, we'll discuss the proper technique for applying eye cream, as well as the best places to put it. Read on to learn more about the importance of eye cream and where to put it for maximum effect.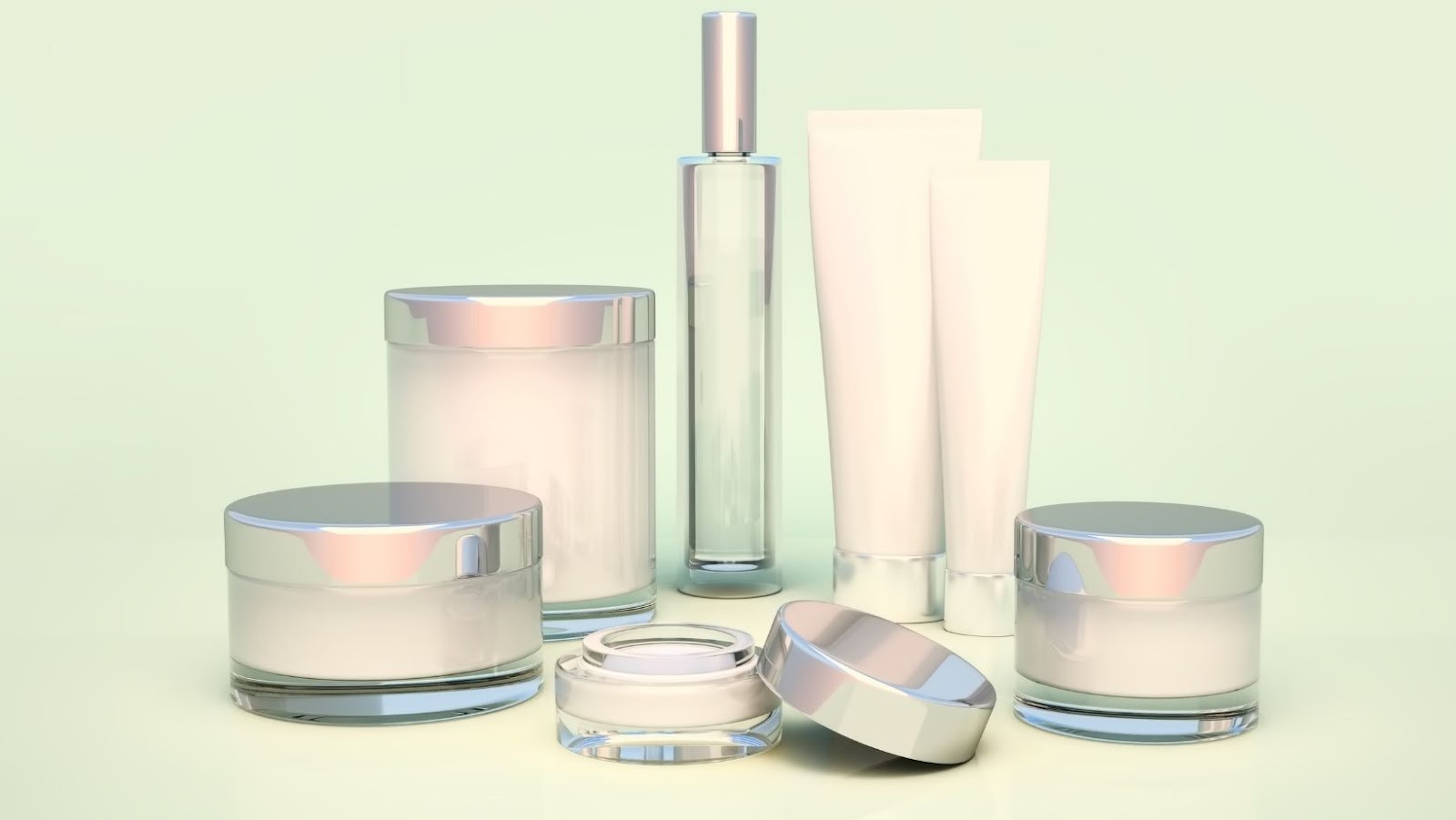 Under the Eye
When looking for a place to apply eye cream, the first stop should be under the eye. Applying eye cream under the eyes can bring maximum benefit to the delicate skin in this area. When applying an eye cream, be aware of how much you're using. A pea-sized amount is all you need for both eyes. Remember, a little goes a long way when it comes to taking care of this sensitive area!
Next, use your ring finger (the weakest one) to gently pat and massage the cream into your skin in small circular motions until it is fully absorbed. Start at the inner corner of your eye and move outwards towards the temple area. Make sure you get all around that orbital bone!
At night before bed, you might want to think about applying an overnight eye mask or a sleeping mask specially formulated for this area as well – these are usually heavier and more hydrating products than regular creams and can help you make sure not to skip any steps when caring for your delicate under-eye areas.
On the Lids
When applying eye cream, start by placing a drop of product on both lids, just below the lashes and above your upper lash line. Make sure you don't place the eye cream too close to the eye itself, as it could cause irritation to the delicate skin if it gets into your eyes. Massage the eye cream into your skin using gentle upward strokes. This helps stimulate circulation and encourages drainage of excess fluid, helping reduce puffiness or sagging around the eyes. You could also lift and firm your top eyelids by using a few dots of eye cream right along your lash line and then gently manipulating with tapping motions until the product is absorbed into the skin.
Around the Brow Bone
The best place to apply eye cream is around the brow bone, where the skin is already in need of extra TLC. Start at the outer corners of your features and work your way to the inner corner. Make gentle circles with your ring finger or dab with a clean cotton pad. Take care not to tug or pull on this delicate area as it can often cause wrinkles and fine lines.
Types of Eye Cream
Eye creams can be an important part of a skincare routine. Depending on your specific concerns and needs, there are different types of eye cream that you can use. From anti-aging creams to hydrating creams, it can be difficult to decide which is best for you. In this section, we will look at the different types of eye cream and where to use them.
Anti-Aging Eye Cream
Anti-aging eye cream is a specialised product designed to target the delicate skin around your eyes and reduce signs of ageing such as fine lines, wrinkles, crow's feet, sagging skin, puffiness and dark circles. While eye creams can help to improve the appearance of the skin surrounding your eyes, they are not miracle creams and only work when active ingredients are used correctly as part of an overall skin care routine.
Anti-aging eye creams contain powerful ingredients like retinol or vitamin A derivatives, which works by stimulating collagen production to plump up the skin and reduce wrinkles. Peptides also help to restore a firmer appearance around the eyes, while antioxidants like vitamin C protect against free radicals caused by sun exposure. Hyaluronic acid is another common ingredient that helps keep moisture levels balanced in the delicate eye area.
When applying anti-aging eye cream, start with a small amount about half of a pump for both eyes then use your ring finger or a cotton swab to pat it gently into the skin in circular motions from the inner corner outward. Be sure not to tug or pull too hard on this delicate area and avoid getting any cream into your actual eye. When applied regularly twice a day morning and night – this powerful product can produce visible results within 8 weeks!
Hydrating Eye Cream
Hydrating eye creams are designed for dry skin types and those who suffer from dehydration. These hydrating eye creams will help keep the delicate skin around the eye area moisturised and protected from environmental stressors. They usually contain ingredients such as hyaluronic acid, ceramides, and natural oils like avocado oil, jojoba oil or sunflower seed oil that help to lock in moisture and provide antioxidants. Hydrating eye creams also often contain shea butter, which helps to soothe dry skin as well as create a layer of protection against pollutants.
Where to put hydration eye cream
It is important that you apply hydration eye cream correctly; otherwise it won't do its job properly! For maximum effectiveness use your pinky finger to apply a pea-sized amount of product in small circular motions on the orbital bone around your eyes, including your eyelids and under-eye area. The orbital bone is the bony ridge that circles your eyes -it is important to concentrate application there rather than on the soft tissue areas around your eyes such as crow's feet or bags below eyes as product absorbed into these areas can worsen puffiness due to gravity pulling it downwards into the fat pockets below the eyelids.
Brightening Eye Cream
Brightening eye creams are often infused with light reflecting particles and illuminating agents that reduce the look of dark circles and brighten the eye area. This type of eye cream is designed to target discoloured skin beneath eyes, which can be caused from lack of sleep or genetics. Other active ingredients can help lift and diminish wrinkles and fine lines around the eyes. Additionally, these products usually include anti-ageing properties such as peptide complex, collagen, antioxidants, vitamins A, C & E to keep skin looking youthful. Conditioning agents like aloe vera, glycerin, shea butter and jojoba oil provide hydration to lock in moisture for a supple soft finish.
Conclusion
It is important to keep in mind the benefits of using an eye cream and where to put it on the face. Adding eye cream to your daily regimen can help fight wrinkles, puffiness, dark circles and other common signs of ageing. Starting with a small dab around the delicate eye area and working outward until fully absorbed is the best technique for applying eye cream. Additionally, an eye primer or base can be applied before applying other makeup products for optimal results.