The Role of Adjustable Beds in Digestive Health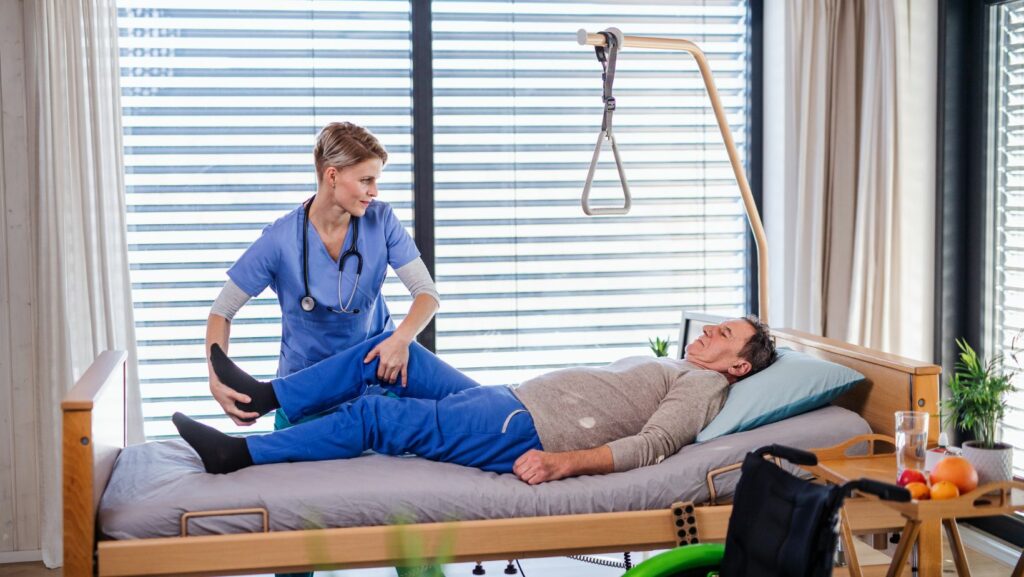 Adjustable beds and digestive health share a surprising yet significant connection. This relationship may seem unexpected, but it's deeply rooted in medical science.
The way we position our bodies during sleep can profoundly impact digestion. Adjustable beds provide an innovative solution to optimize this process effectively.
A closer look at the intersection of adjustable beds and digestive health reveals insights into improved sleep quality, reduced pain, and enhanced overall well-being.
Unveiling the Digestive Health Benefits of Adjustable Beds
The connection between sleep posture and digestive wellness is more important than you might think. Adjustable beds are a key tool that can improve both aspects of your health simultaneously.
Alleviating Acid Reflux and Heartburn with Adjustable Beds
Elevation plays a crucial role in managing the symptoms of acid reflux and heartburn. Gravity can be utilized to prevent stomach acid from backing up into the esophagus, a common issue for those with GERD, by elevating one's head during sleep.
An adjustable bed offers a practical solution to this problem. Statistics show that 1 in 5 Americans experience GERD-related symptoms on a weekly basis, making adjustable beds a potential source of relief for millions.
Approximately one-half of people will experience nighttime heartburn at least once every thirty days. With the elevated sleeping surfaces provided by adjustable beds, these occurrences can be significantly reduced or even eliminated.
Promoting Better Sleep Through Improved Digestion
Good digestion is not just about what we eat; it is also connected to our post-meal rest habits. Research has shown that maintaining optimal body positions, which can be achieved with products like ours at RestoreMobility.com, promotes healthy digestion and enhances overall sleep quality.
Mitigating Pain and Discomfort with Adjustable Beds
In addition to their benefits for digestive health, adjustable beds offer much more when it comes to relieving pain and discomfort. The potential of adjustable beds to enhance comfort is undeniable. More importantly, these cutting-edge sleeping solutions can dramatically reduce back pain and offer significant relief for arthritis sufferers.
Reducing Pressure on the Spine
Persistent back pain often originates from excessive pressure on the spine. Conventional flatbeds may not provide adequate support in this regard, leading to discomfort during sleep or upon waking up.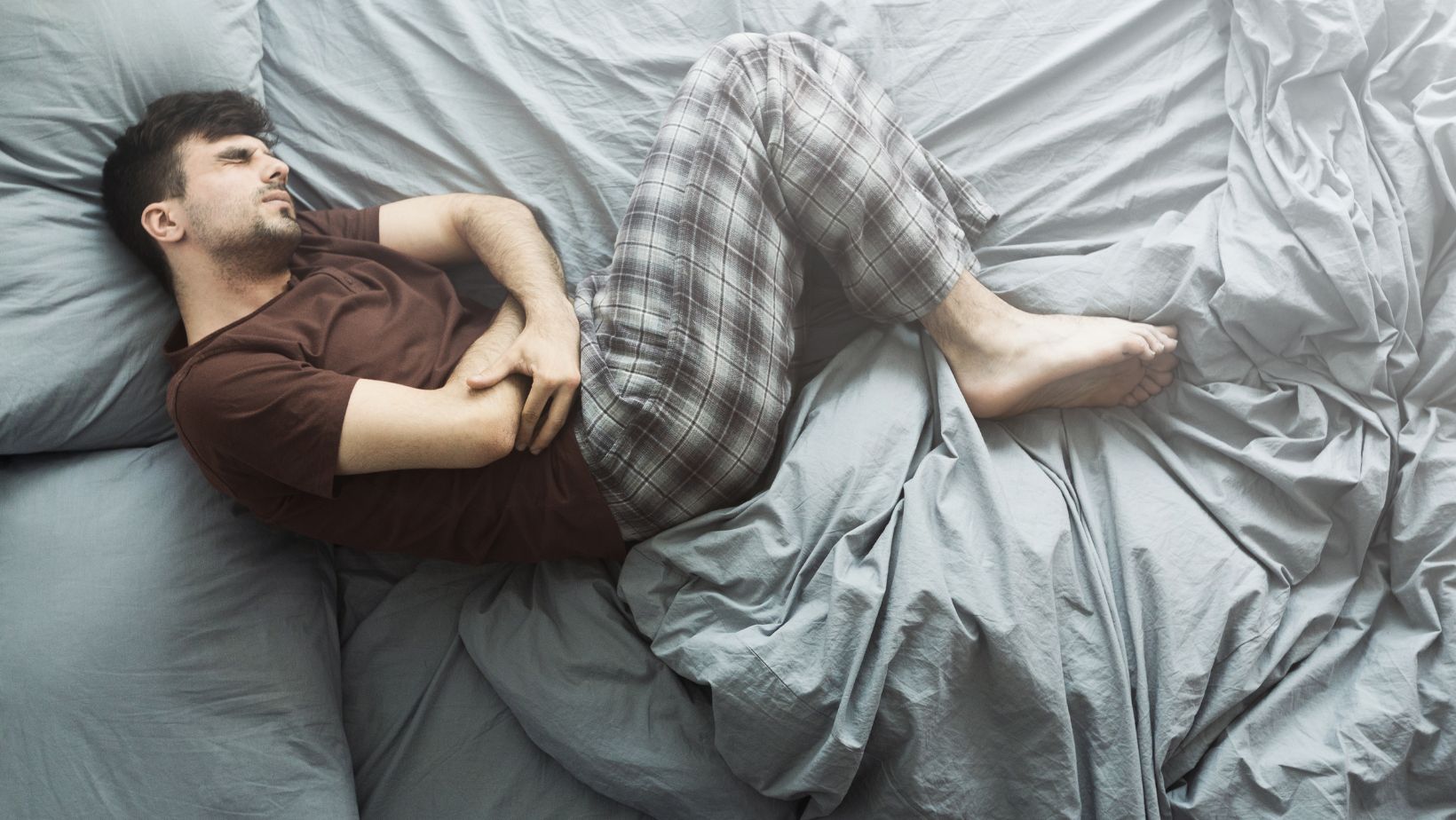 An adjustable bed, by contrast, enables users to elevate their heads or feet as required, ensuring a more even distribution of weight across the mattress. According to recent research findings, such reduced strain could lead to a decrease in back pain of approximately 14%.
Better Joint Health with Adjustable Beds
For those living with arthritis, joint stiffness and inflammation are common challenges that disrupt sleep quality. An adjustable bed offers a practical solution – it supports optimal body alignment, which reduces stress on joints, thereby alleviating symptoms associated with arthritis.
In fact, certain reports suggest that using an adjustable bed could potentially lessen arthritic discomfort by around 5% compared to traditional bedding options.
Promoting Digestive Health
Digestive health also stands to benefit from the flexibility offered by adjustable beds. Elevating one's upper body while sleeping has been demonstrated to improve digestion during rest periods, aiding both nutrient absorption and waste elimination processes.
Studies indicate this simple adjustment might enhance overall digestive function by roughly 6% when compared to lying completely flat throughout the night.
Enhancing Sleep Quality with Adjustable Beds
Adjustable beds have numerous benefits beyond mere physical comfort; they also alleviate snoring and other symptoms directly linked to obstructive sleep apnea (OSA). The upcoming section will explore how adjusting your resting posture can be key to improving overall nighttime tranquility.
Improving Digestive Health with Adjustable Beds
Not only do these innovative sleeping solutions enhance sleep quality, but they can also promote better digestion and reduce pain.
Enhancing Sleep Quality with Adjustable Beds
A peaceful night's rest is essential for maintaining good health and well-being. Adjustable beds offer the power to significantly improve sleep quality. By reducing snoring and alleviating symptoms of sleep apnea, these beds contribute to a more restful slumber.
Impact of Sleep Positions on Digestion
The way we position ourselves during sleep can have a profound effect on digestion. Research shows that improper sleeping postures can lead to digestive issues and discomfort.
An adjustable bed provides relief by allowing you to fine-tune your resting posture for optimal digestion. By elevating the upper body, you can reduce acid reflux and heartburn, promoting better digestion and reducing discomfort.
Additionally, adjustable beds can provide relief for those suffering from digestive disorders such as GERD and IBS.
Improving Circulation and Digestion
Adjustable beds offer more than just comfort; they also promote improved circulation, which is crucial for digestion. By adjusting different aspects of your sleeping arrangement, you can have greater control over body positioning, leading to enhanced blood flow and digestion.
Proper circulation ensures that nutrients are efficiently delivered to the digestive organs, aiding in digestion and nutrient absorption. It can also help reduce bloating and discomfort after meals.
Investing in Your Digestive Health
Investing in an adjustable bed is beneficial not only for sleep quality but also for digestive health. By improving sleep, reducing pain, and promoting better circulation, these beds can have a positive impact on your overall well-being.
If you want to improve your digestive health and have a more restful slumber, think about the advantages of investing in an adjustable bed.
Promoting Circulation with Adjustable Beds
Adjustable beds offer more than just comfort. They are also instrumental in promoting circulation. The ability to change your sleeping position can enhance blood flow throughout the body.
The Connection between Improved Circulation and Better Digestion
Blood circulation is essential for the human body's functionality, as it delivers oxygen and nutrients to every cell, including those within our digestive system, that require these resources for optimal food processing.
An interesting study by the National Institutes of Health reveals that lying flat may impede this process because gravity isn't aiding in returning blood back to the heart. However, adjustable beds allow you to elevate certain parts of your body – such as your legs or torso – thereby enhancing overall circulation.
This improvement results in better digestion due to increased nutrient delivery and waste removal from the digestive organs. So, if sluggish digestion or related issues like bloating or constipation plague you, an adjustable bed might be a worthwhile investment, considering its potential benefits associated with improved circulation.
Elevated Sleeping Positions: A Key Benefit Of Adjustable Beds
One key feature that makes adjustable beds effective at promoting better digestion through improved circulation is their capability of offering elevated sleeping positions. By raising either end of the bed slightly above flat level, particularly head-end elevation, gravity assists both circulatory returns towards the heart and downward movement through the digestive tract after meals. Hence, many individuals find relief from common gastrointestinal problems once they switch over from traditional flat mattresses to adjustable ones.
Nighttime Acid Reflux And Its Relation To Bed Positioning:
If nighttime acid reflux, often caused by poor digestion, troubles you, changing your sleep position may help. An inclined upper-body posture made possible by an adjustable bed encourages stomach acids to descend downward from the esophagus into the stomach, where they belong, reducing the chances for nocturnal episodes.
Boosting Digestive Health with Adjustable Beds: A Guide
Imagine the power of sleeping positions to combat breathing issues. The ability to modify your body's function while resting could be instrumental in opening up airways, thus reducing snoring and mitigating conditions like sleep apnea.
The Role of Adjustable Beds in Reducing Snoring
If persistent snoring disrupts your or a loved one's peaceful slumber, adjustable beds might hold the key to relief. The root cause of most instances of snoring lies in lying flat; this posture can cause tissues within the throat to obstruct airflow.
An adjustable bed allows for such elevation adjustments tailored according to personal comfort levels—a simple yet effective solution that can reduce disruptive nocturnal sounds.
Tackling Sleep Apnea With Adjustable Bed Positions
Sleep apnea is another common respiratory issue characterized by repeated stoppages and resumptions of breathing during sleep due to blocked or narrowed airways. Studies indicate that utilizing an adjustable bed may help mitigate symptoms associated with this condition.
Elevation not only benefits those who snore but also individuals suffering from sleep apnea: raising the upper body keeps these passageways open throughout the night, which enables better oxygen flow and potentially reduces disrupted breath cycles caused by this disorder.
This regular use may result in not just improved nightly rest but also overall health enhancements stemming from optimal oxygenation during sleep periods.
The Importance Of Leg Elevation In Enhancing Respiration
Moving beyond mere head-level adjustments, tweaking both ends of your sleeping surface could further enhance the respiratory benefits offered by such beds. Elevating the legs promotes circulation, indirectly supporting lung function too.
This adjustment method facilitates blood return from the lower extremities back towards the heart and lungs – vital steps within the systemic circulation process underpinning efficient oxygen-carbon dioxide exchange within our bodies.
Adding a bit of leg lifting to your bedtime habits can give you an extra hand in tackling those pesky night-time breathing problems.
The Right Choice for Your Digestive Health.
Selecting an adjustable bed that best suits your individual needs can significantly improve your digestive health. The key factors to consider include mattress type and base options, as they directly impact comfort levels and body positioning.
The Role of Mattress Type in Selecting an Adjustable Bed
Your choice of mattress significantly influences how effectively your adjustable bed enhances digestion. Different types offer varying degrees of support and firmness, affecting their ability to align with your body's contours when adjusted into various positions.
A memory foam mattress, for instance, molds closely to the shape of your body, offering optimal spinal alignment, which is essential for good digestion. On the flip side, latex mattresses provide a bouncy yet supportive surface that prevents excessive sinking, which could lead to discomfort during sleep.
Innerspring mattresses are known for their robust support due to their coil-based structure, but they may lack conformability compared to their memory foam or latex counterparts. Hybrid models blend features from these types, thus striking a balance between conformity and sturdiness.
Assessing Base Options When Choosing an Adjustable Bed
Beyond selecting the right adjustable bed based on its mattress type, considering base options is equally crucial. The ideal base should allow flexible adjustability settings while maintaining structural integrity even under heavy weight loads.
An electrically powered model offers effortless adjustment through remote control operation, enabling easy customization depending on personal preferences or medical needs related to digestive issues. Some advanced models come equipped with pre-set positions specifically designed to alleviate gastrointestinal problems like acid reflux by elevating upper body sections during sleep. Here's some research showing the benefits of specific sleeping positions on digestion.
FAQs in Relation to Adjustable Beds and Digestive Health
Boosting Digestive Health with Adjustable Beds: A Guide
Learn how bed position can improve sleep and digestion and reduce pain.
Are Adjustable Beds Good for GERD?
Yes, elevating the head while sleeping can reduce acid reflux symptoms, making adjustable beds a great option for those with GERD.
What are the Disadvantages of An Adjustable Bed?
The main drawbacks include higher costs compared to traditional beds and potential difficulties in finding suitable bedding or accessories.
Are Adjustable Bases Good for Stomach Sleepers?
No, stomach sleepers may find it uncomfortable as these beds are designed to elevate the upper body, which isn't ideal for this position.
Who Should Not Use an Adjustable Bed?
Avoid using an adjustable bed if you're a frequent mover during sleep. It's also less beneficial if you prefer sleeping on your belly or side.
Conclusion
Understanding the connection between adjustable beds and digestive health can lead to improved well-being. Elevating your head during sleep, which is possible with an adjustable bed, can help alleviate acid reflux and heartburn.
Not only that, but these versatile beds provide relief from back pain and arthritis by reducing pressure on joints. They are a game-changer for comfort! Even better, they enhance sleep quality by minimizing snoring and alleviating symptoms of sleep apnea. This means more restful nights ahead.
An added bonus is that adjusting your bed position promotes circulation throughout your body, leading to better digestion overall. If you've been struggling with breathing problems at night, fear not! Adjustable beds improve airflow, further reducing snoring and alleviating the symptoms of obstructive sleep apnea.