Should I consult a healthcare professional before taking niacin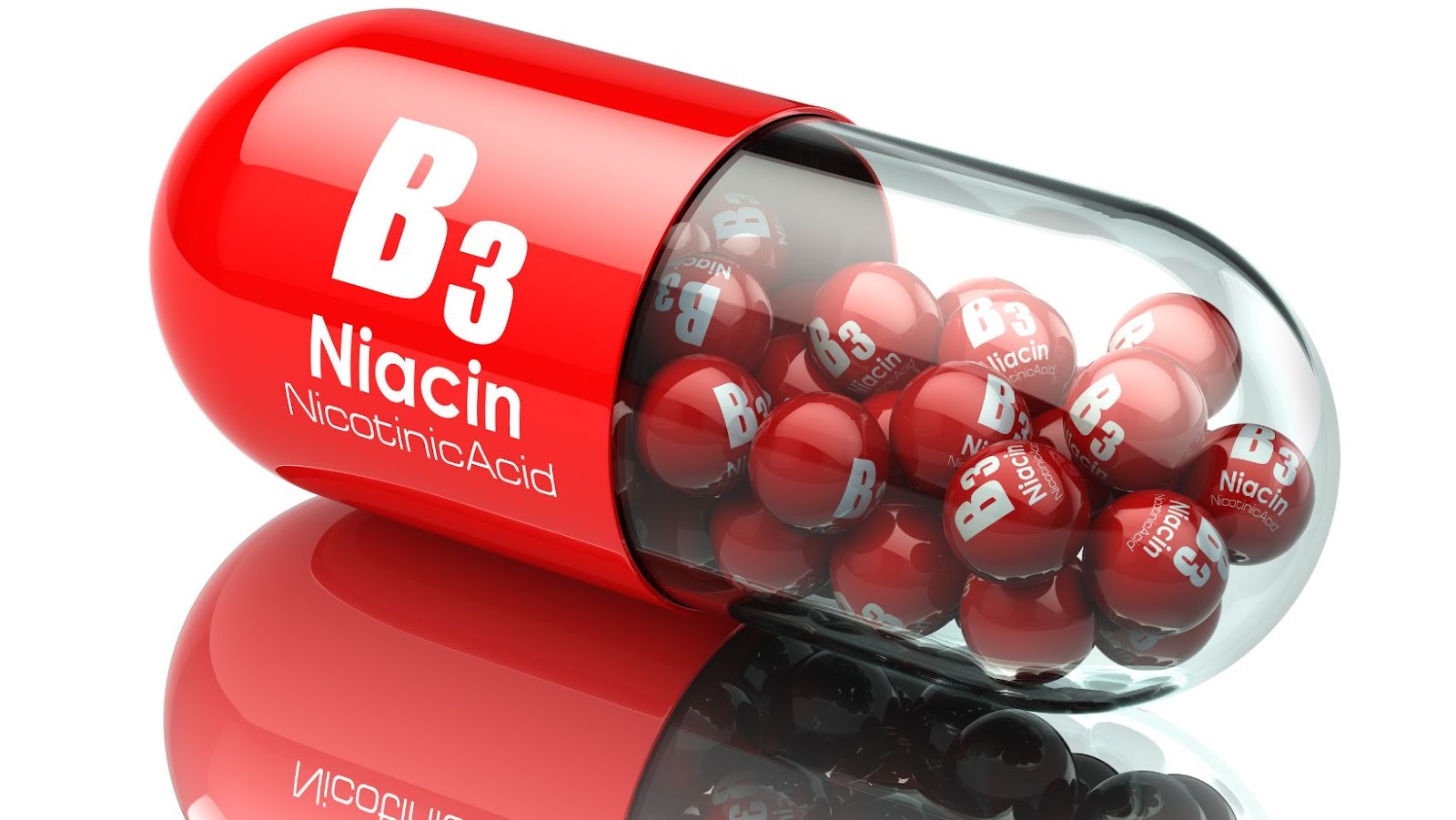 Niacin or Vitamin B3 is an essential nutrient that is necessary for many bodily functions. It helps with energy metabolism and can be used to reduce bad cholesterol levels. If you are considering taking niacin supplements, it is important to speak with a healthcare professional before doing so. This is due to the potential side effects, interactions, and individual needs that may be associated with taking this supplement. This article will discuss the importance of discussing niacin supplementation with a healthcare professional before taking it.
Where can i buy niacin
Niacin, also known as Vitamin B3, is an essential nutrient that plays a role in many of the body's processes. It helps convert carbohydrates into energy and assists with the digestive and nervous systems. Niacin can be found in certain foods such as liver, lean meats, nuts, fish, legumes, and fortified cereals.
If you think you may need more niacin in your daily diet than what you are getting from food sources then a supplement may be beneficial. Niacin tablets and capsules come in many different forms and dosages; it is important to consult a healthcare professional about what type of niacin supplement is right for you. Different factors such as age, gender, dietary restrictions or medications should all be taken into consideration when choosing the proper dosage for a niacin supplement.
Benefits of Niacin
Niacin, also known as vitamin B3, is a water-soluble vitamin found in many different foods. It's an essential nutrient for the body and plays a crucial role in metabolism. Many medicines contain niacin as well, but there are also dietary supplements that offer a large dose.
Niacin has several potential health benefits, as it's known to play a key role in cardiovascular health and it's been used to lower levels of cholesterol and triglycerides in the blood. Additionally, niacin helps with energy production, reduces fatigue and can be beneficial for skin diseases, which is very similar to niacin, and has even been investigated as a potential treatment for diabetes.
For those considering taking niacin or another form of this nutrient may want to first consult with their healthcare professional before starting any new product or changing their daily diet. In most cases it's best to buy high quality products from verified sources that have accurate labelling regarding the amount of active ingredients and any additional fillers or impurities within the product itself.
Is Niacin Safe?
Niacin is a form of vitamin B3 that is found naturally in foods such as meat, fish, eggs, milk, and legumes. It is also present in many multivitamins and dietary supplements. While it has numerous health benefits, it is important to speak with a healthcare professional before taking niacin, especially in high doses. In this article, we will explore the safety of taking niacin and discuss where to buy niacin.
Side Effects of Niacin
Niacin, also known as vitamin B3, is available in supplemental form as well as from dietary sources like fish, poultry, and enriched grains. It is important to know the side effects associated with taking niacin supplements before beginning use.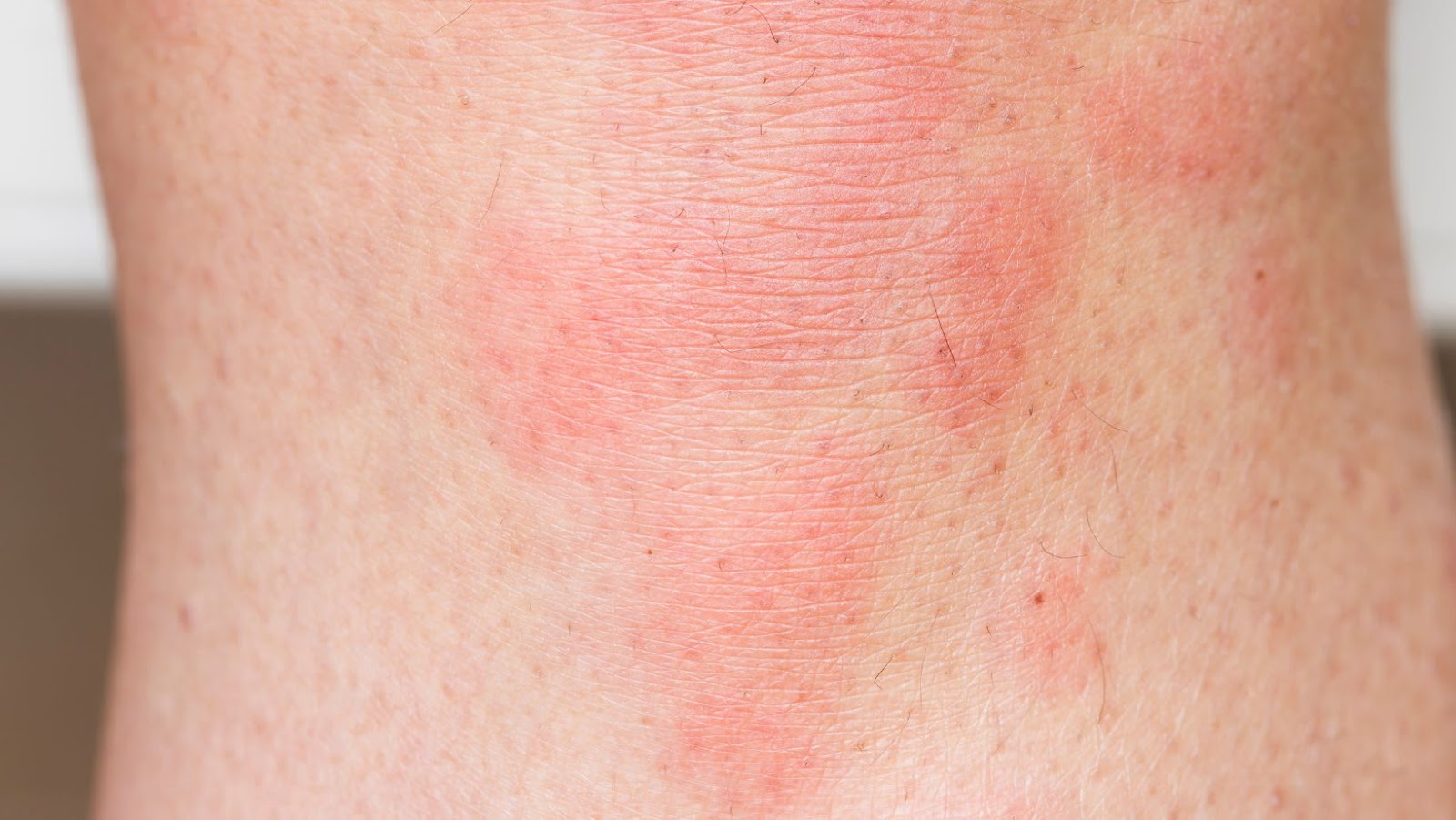 Most common side effects associated with niacin include flushing of the skin (warmth, tingling, or redness), itching or rash, abdominal cramps and upset stomach. More serious side effects that may require medical attention include dizziness, fainting spells or difficulty breathing. In case of an anaphylactic reaction (shortness of breath and hives) seek immediate help.
It is necessary to consult a healthcare professional before taking niacin supplements if you have any existing medical conditions such as kidney or liver disease, have recently undergone surgery procedure or are pregnant/breastfeeding. Also speak to your doctor if you are taking other medications such as high cholesterol drugs because niacin could interfere with these medications' effectiveness or worsen existing health conditions such as gout etc.
You can buy over-the-counter niacin supplements at pharmacies and drug stores without a prescription from a healthcare professional in certain countries; however some countries may require a prescription for this supplement even for OTC use so best to check the local laws governing availability prior to purchase.
Risks of Taking Niacin
Although niacin is generally considered safe for most people when taken in the recommended doses and prescribed by a healthcare professional, there are some potential risks associated with taking too much of it. Patients should be aware of these risks before deciding to use niacin supplements or adding more niacin to their diets.
Common side effects of taking too much niacin include skin flushing, nausea, vomiting, itching, abdominal pain, and diarrhoea. Rare but serious adverse reactions can include liver damage, vision problems (including temporary colour blindness and "sunny streaks" in your vision), elevated blood sugar levels (hyperglycemia) or spike in blood pressure called hypertensive crisis. It can also cause depletion of magnesium (hypomagnesemia).
Niacin is available without a prescription in drugstores and health food stores. It comes as tablets or capsules sometimes combined with other ingredients like aspirin or other vitamins and minerals. To make sure you get the appropriate dose of niacin for your needs, it is important to check the label on the supplement bottle carefully and speak to your doctor or pharmacist before taking any supplements containing this vitamin.
Should I Consult a Healthcare Professional?
The dietary supplement niacin is widely available on the market, but should you take it without consulting a healthcare professional first? It's important to consider the risks and benefits of taking niacin before deciding whether it is a good choice for you. In this article, we'll explore the potential risks and benefits, as well as addressing the question of whether it is necessary to consult a healthcare professional before taking niacin.
Reasons to Consult a Healthcare Professional
It is important to consult with a healthcare professional before taking any form of supplement, including niacin. Healthcare professionals are trained to understand and identify potential interactions, contraindications, and side effects that can occur when taking any type of drug or supplement. It is important to understand the safety profile of any drug or supplement before using it.
Additionally, healthcare professionals can provide advice regarding niacin dosage and form depending on your condition and needs. For instance, some conditions may require sustained-release or extended-release versions of niacin rather than immediate-release versions for greater efficacy without unwanted side effects. Your healthcare provider can help you to determine which version is best for you.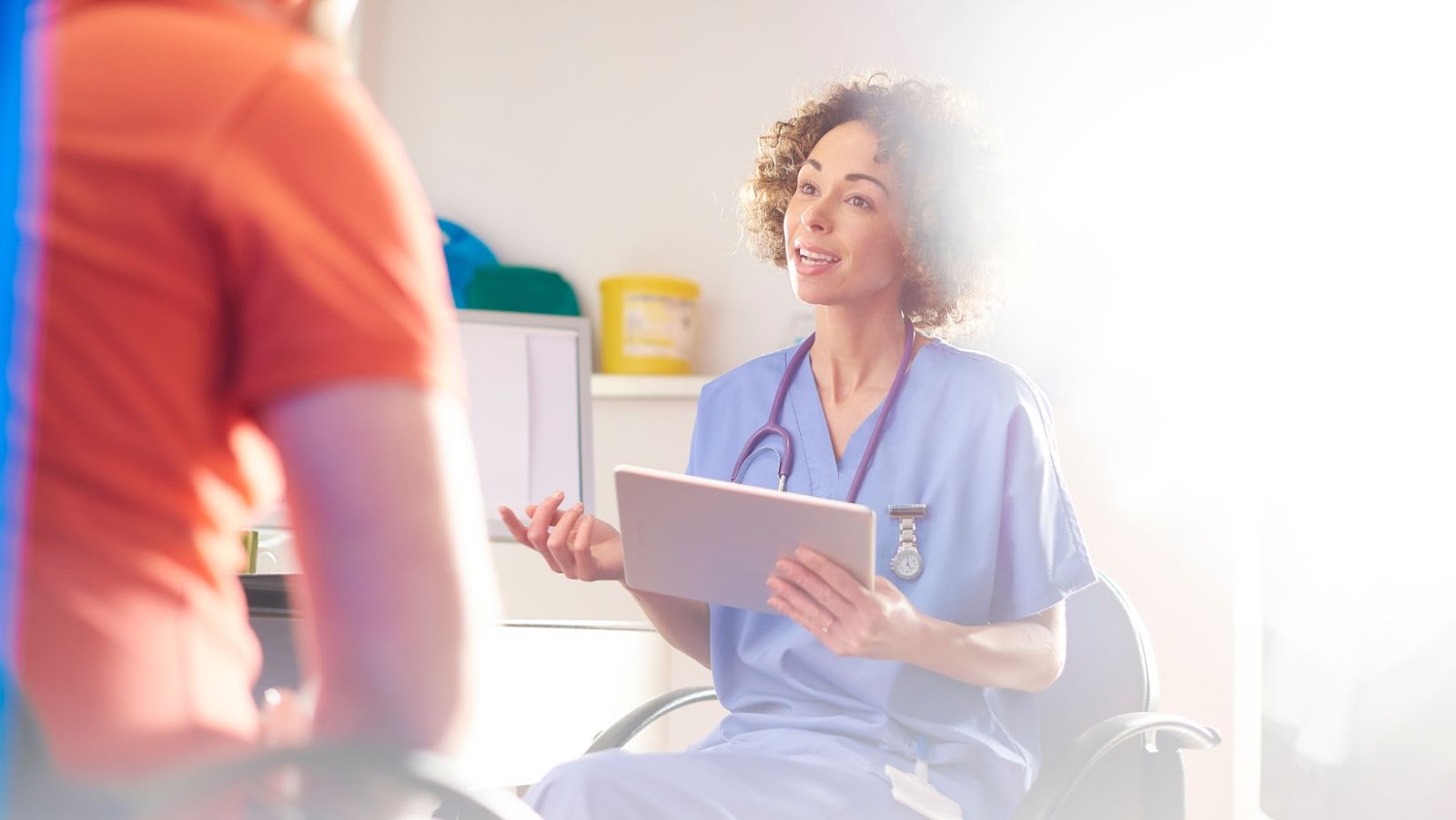 Also, a healthcare professional such as a doctor could provide advice on where to buy this type of medication. Most over-the-counter medications are available at many pharmacies nationwide but your doctor may be able to provide advice on where you can buy the highest quality product at the most competitive price in your particular location.
Questions to Ask Your Healthcare Professional
When considering taking niacin as a supplement, it is recommended that you consult a healthcare professional before beginning use to ensure your safety and best results. Before consulting with a healthcare professional about niacin supplementation, make sure to ask yourself the following key questions:
1. What is my personal health status?
2. Have I discussed my health goals with my doctor?
3. How much do I know about the benefits and risks associated with taking niacin supplements?
4. Is there a chance the supplement could interact negatively with any medications I'm currently taking?
5. Where can I purchase a quality niacin supplement?
6. Are there side effects associated with taking this type of supplement that I should be aware of?
7. How long should I take the supplement for optimal results?
8. What dosages should I follow while taking this type of supplement?
These questions can give you an idea of what information to bring up when discussing potential niacin supplementation with your healthcare professional, and will help ensure you make the best decision for your individual health concerns before beginning use of any type of nutritional or dietary supplement.
Where Can I Buy Niacin?
One of the most common questions that people have when contemplating taking niacin is where they can buy it. Niacin is available both over the counter and by prescription. While it is possible to buy niacin in many traditional brick and mortar stores, there are also some great online resources to check for those who are looking for convenience or a better price. Before making a purchase, however, it is important to consult with a healthcare professional to ensure that niacin is the right supplement for an individual's needs.
Types of Niacin
Niacin, also known as Vitamin B3, is an essential nutrient for good health. It plays an important role in cell metabolism and helps to reduce cholesterol levels in the body. Taking a niacin supplement, however, can cause side effects if it is not taken correctly, so it is important to seek expert medical advice before taking any niacin product.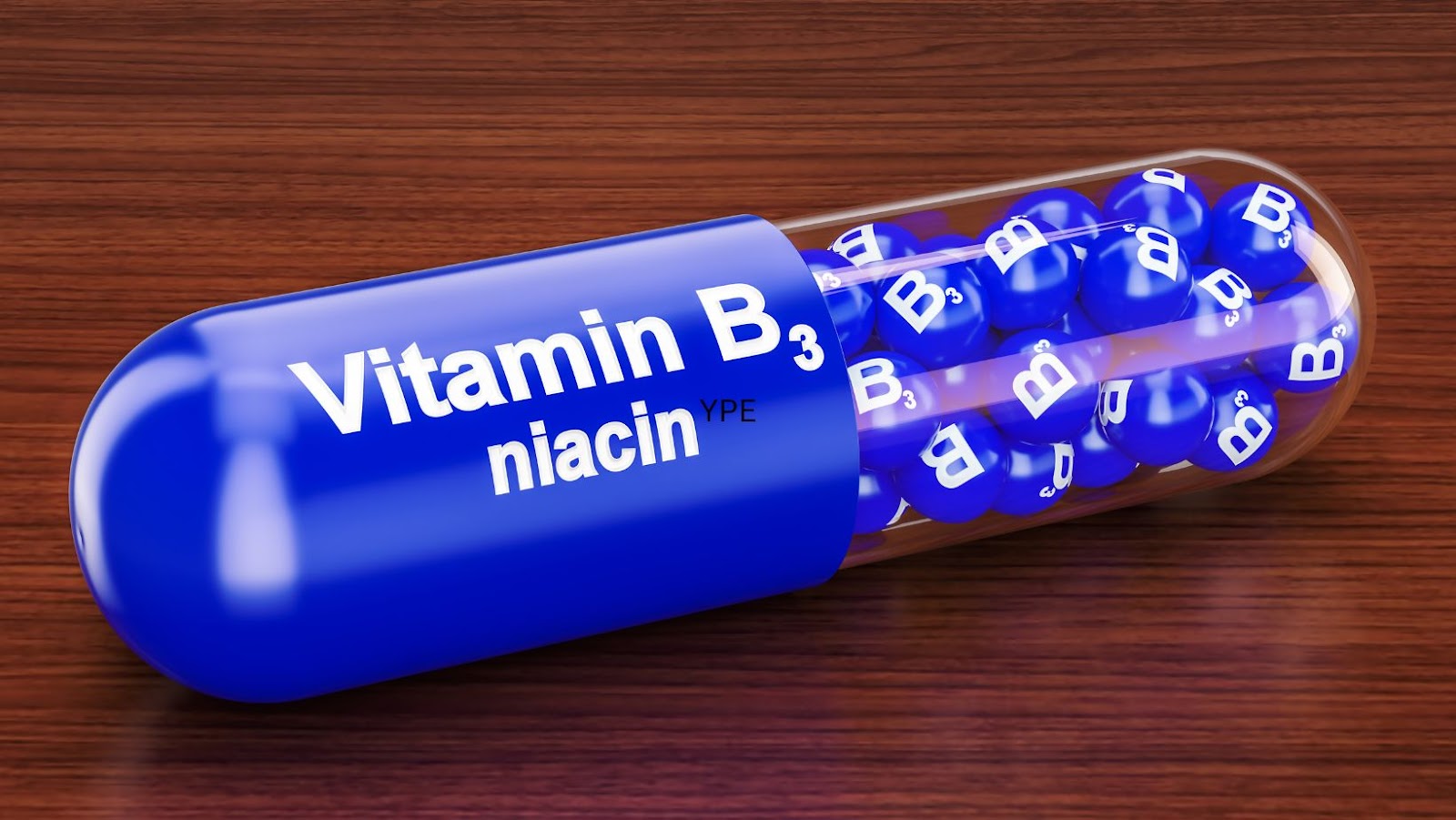 Niacin supplements come in several forms, including synthetic niacin (nicotinic acid), and time-release forms of synthetic niacin such as slow-release nicotinic acid tablets (SRNAs). Some supplements also contain a natural form of niacin called
Where to Buy Niacin
Niacin is an essential vitamin that plays an important role in the body's metabolism and digestive process. It can be found in a variety of foods on the market, including meats, fish, seeds and nuts, as well as in dietary supplements such as multivitamins. To meet your daily niacin needs, it's important to choose foods and supplements carefully while also considering factors such as taste and convenience.
Food Sources:
Niacin can be found naturally in many food sources. You can get your daily dose through diet alone by including items such as liver or other meats, peanuts, wheat germ or brewer's yeast. If you are vegetarian or vegan, legumes (such as peas and beans) provide a good source of niacin but in smaller amounts than animal products. Nuts such as almonds are also good sources of the vitamin. Other food sources include eggs, enriched grains like rice or pasta and dairy products.
Conclusion
In conclusion, taking niacin can have many health benefits, however it is best to first always consult a healthcare professional before starting a niacin supplement. It is also important to know where you can buy a high quality niacin supplement that complies with the standards set by your healthcare provider. Through research and reading customer reviews, it is possible to find a reputable and high quality source of niacin that meets the health guidelines of your healthcare practitioner.