Some possible explanations for why the keto diet might lead to exhaustion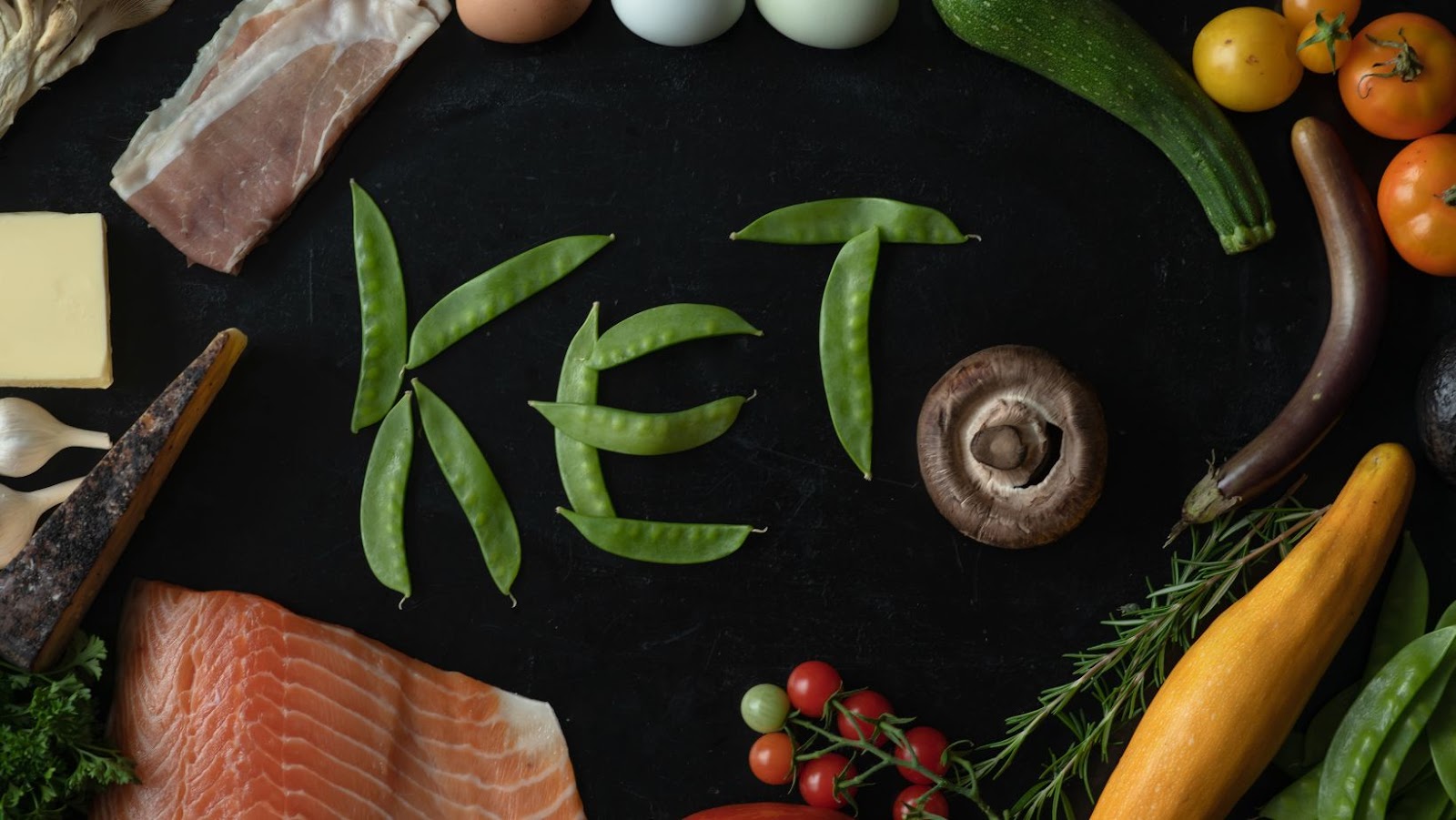 The ketogenic diet is an increasingly popular way to lose weight. It involves drastically reducing carbohydrate intake and replacing it with fat. This puts the body in a metabolic state called ketosis, where it burns fat instead of carbs for energy. Since the body needs to break down its own stores of fat to be able to use them as fuel, it can lead to feelings of exhaustion. Here are some possible explanations for why the keto diet might lead to exhaustion and what to do if you're feeling tired on the keto diet.
Why am i exhausted on the keto diet
If you are following the keto diet and feeling exhausted, it could be a sign that you are lacking in certain key nutrients. When following the keto diet, the percentage of macros (such as carbohydrates, fat, and proteins) is drastically reduced and this can lead to a lack of certain micronutrients. In this section, we will discuss some possible macro-deficiency explanations for why you might be feeling exhausted on the keto diet.
Protein Deficiency
When following a low-carb, high-fat keto diet, the lack of carbohydrates is made up for by consuming more protein and fat. Consuming adequate grams of protein is crucial when following a ketogenic diet as it helps maintain muscle mass, supports healthy skin and bones, and may even assist in weight loss. A protein deficiency, however, can lead to exhaustion or fatigue. Protein is the main source of energy that your body needs to maintain all its functions properly; thus consumption of inadequate amounts might leave you feeling tired during intense or prolonged physical activity or mental tasks.
Protein deficiency symptoms vary and can include dramatic weight loss, loss of muscle mass and strength, fatigue, decreased immunity due to reduced production of antibodies as well as weakened blood vessels leading to frequent nosebleeds. In more extreme cases, it can lead to edema (swelling) caused by fluid retention particularly around the feet and hands due to decreased kidney function. Those on a keto diet should aim for at least 0.7 grams of protein per pound (1.6 g/kg) per day for both male and female as this is the adequate intake most people need for normal bodily functions but also too keep symptoms at bay like fatigue and excessive hunger which are both common when followed a low-carbohydrate diet such as keto.
Carbohydrate Deficiency
One potential explanation for why you might feel fatigued on the keto diet is a carbohydrate deficiency. Carbohydrates are your body's primary source of energy, providing fuel for brain and muscle function. When you restrict your carb intake on a low-carb or ketogenic diet, you may eventually suffer from a lack of energy.
The good news is that this fatigue is usually temporary and can be corrected by either increasing your carb intake significantly or by better distributing it throughout the day. To ensure adequate daily carbs, divide your total carbohydrate limit into several smaller meals in order to avoid energy spikes and drops. You might also consider adding some healthy snacks between meals to help keep blood sugar levels stable. This should help alleviate feelings of lethargy associated with not having enough carbs in your diet.
Fat Deficiency
Fat deficits can contribute to exhaustion on the keto diet and understanding some of the possible causes of this issue can help you adjust your diet accordingly. Fat is an essential nutrient that provides our bodies with energy, as well as aiding in cellular health and providing insulation. Not getting enough fat on the keto diet could result in fatigue since your body may not be receiving the necessary nutrients it needs.
Two common fat deficits on a ketogenic diet are essential fatty acid (EFA) deficiency and omega-3 fatty acid deficiency. Both types of fats are important components of our overall health, but they're especially critical for those who follow a low-carbohydrate diet. EFAs provide proper cell function and support many physiological processes, while omega-3s help regulate blood pressure, promote healthy hearts and maintain healthy cholesterol levels. Not getting enough of these fatty acids could cause your energy levels to drop as your body attempts to conserve energy by slowing down its metabolic rate, resulting in fatigue and exhaustion.
It is important to try to ensure that you are consuming EFA-rich sources such as nuts, seeds, avocados, fish oil, flaxseed oil or hemp seed oil along with adequate protein intake (especially if engaging in regular exercise) when following this type of dietary pattern. Incorporating some good sources of omega-3 rich foods into your eating plan may also provide a boost in energy levels due to the anti-inflammatory effect these fatty acids contain which can reduce inflammation throughout the body causing improved overall energy levels.
Dehydration
Dehydration is one possible explanation as to why someone might be feeling exhausted on the keto diet. On the keto diet, your body is using up more water than it normally would due to the high intake of fat, which can result in dehydration. Dehydration can lead to feeling tired and exhausted, so it's important to make sure you are getting enough water.
Causes of Dehydration on the Keto Diet
It is thought that dehydration can be a contributing factor for fatigue when following the ketogenic diet. This is due to several possible causes.
First, the high-fat content of the keto diet can impair digestion. As fatty food travels through the digestive system, it binds more water than usual, taking it away from other parts of the body that need it to stay hydrated. Additionally, if there are more fat particles in the bloodstream than normal, this could lead to a condition called lipaemia which can also cause dehydration.
In addition to these digestive issues, following a keto diet can also increase urine production due to its diuretic effect. When carbs are removed from the diet and replaced with fats and proteins, this creates an acidic environment in our bodies which encourages our kidneys to excrete more water as well as sodium and potassium- two crucial electrolytes involved in hydration levels in our bodies. The removal of too much electrolyte-rich fluid in this manner can lead to dehydration.
Finally, some side effects associated with following a strict keto diet, such as muscle cramps and other physical ailments can significantly reduce our overall energy levels leading us to become exhausted even with plenty of rest and adequate hydration levels though they may be unseen by us unless we take special steps such as monitoring our electrolyte levels in urine or blood tests . If we feel like we are experiencing recurrent fatigue on a keto diet however, then it's important for us to make sure we're staying sufficiently hydrated so that our bodies have enough energy for all of its needs
Symptoms of Dehydration
When following the keto diet, dehydration is one of the possible causes of feeling exhausted. When the body does not get enough water, it can cause a variety of symptoms that can make energy levels feel drained. Dehydration should be taken seriously because it can affect your kidneys, heart and circulation. Therefore, monitoring and hydrating your body properly is essential if you're going to complete the keto diet successfully without any severe consequences.
The most common symptoms of dehydration include:
-Dry lips or mouth
-Headache
-Fatigue
-Muscle cramps or spasms
-Dark coloured urine
-Dizziness
-Constipation or other GI issues
-Increase or decrease in heart rate
-Decrease in blood pressure
In order to prevent dehydration from sapping your energy levels, drink plenty of fluids throughout the day – specifically lots of water – as this will help to keep your body functioning optimally. Making sure that you eat enough salt and electrolytes can also be beneficial for maintaining adequate hydration levels on the keto diet, as well as taking advantage of supplemental hydration aids such as sports drinks and electrolyte tablets if needed.
Electrolyte Imbalance
When it comes to the keto diet, one of the possible explanations for why you might be feeling exhausted is an electrolyte imbalance. The keto diet involves a drastic reduction in carbohydrates and by default, electrolytes. This can lead to an electrolyte imbalance which can cause fatigue, dizziness, and headaches. It is important to monitor your electrolyte intake to avoid these issues.
Sodium Deficiency
When the keto diet is strictly followed, it can cause an electrolyte imbalance, resulting in symptoms like exhaustion due to a sodium deficiency. Sodium is one of the most important electrolytes to regulate fluids in the body and ensure that other important minerals are absorbed effectively. Low-carbohydrate diets typically increase urine output which reduces sodium levels because of increased urination. Additionally, when carbohydrates are restricted, there can also be a lack of glutamine—an essential amino acid needed by the body for good health—that helps keep sodium balanced.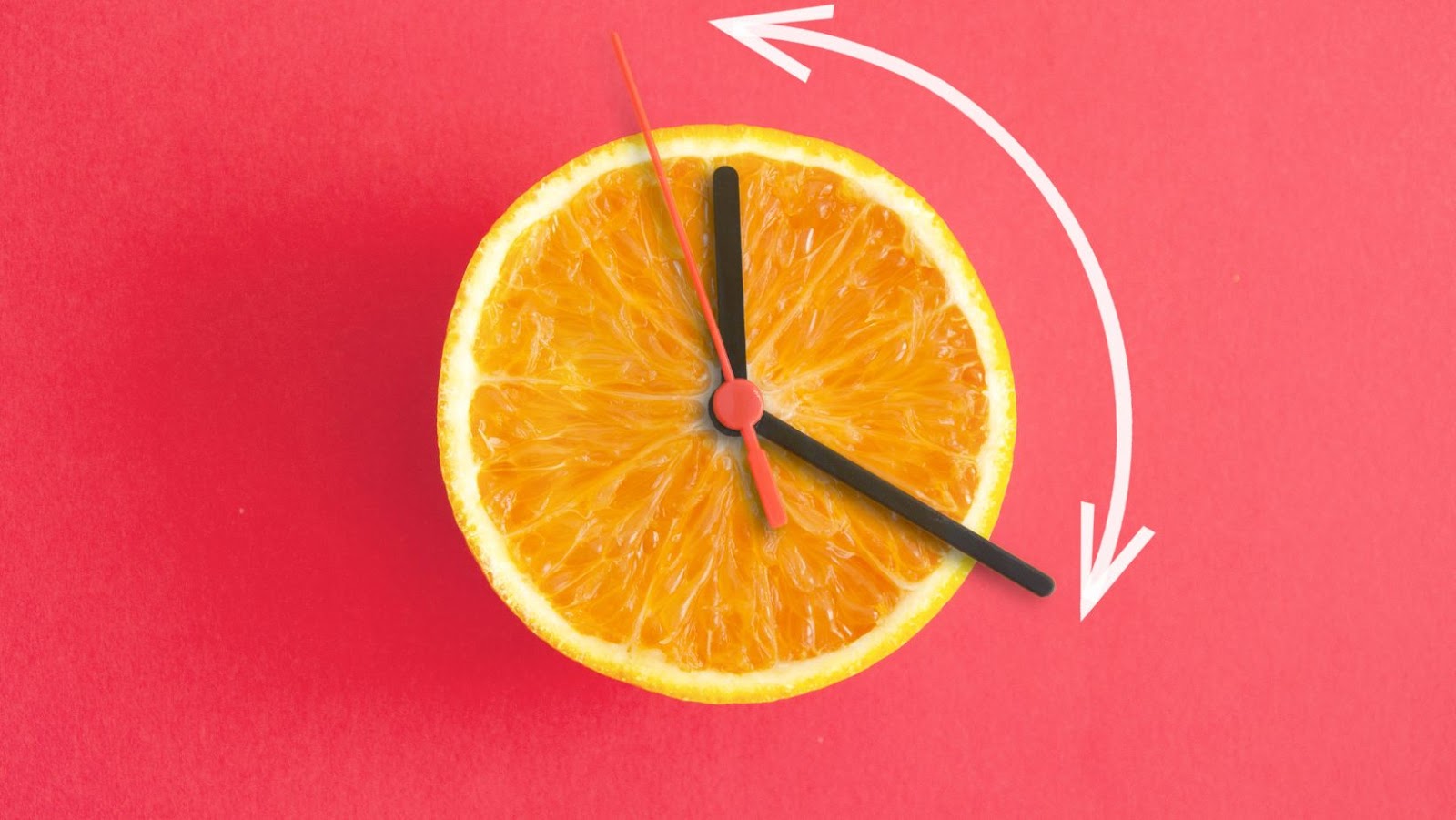 To counter this symptom on the ketogenic diet, it is important to consume foods that contain higher amounts of sodium (salt) such as pickles, olives and canned fish for instance. Furthermore, considering that fatigue can also stem from dehydration, adequate intakes of fluids throughout the day are key to improving overall fluid balance and combating exhaustion from following a low-carb diet. A general rule of thumb is to aim for at least 8 cups of water per day plus additional water with meals or snacks if desired.
Potassium Deficiency
The ketogenic (keto) diet is a high-fat, low-carbohydrate plan that has become increasingly popular for weight loss and other health benefits. Despite its popularity, new keto dieters may experience exhaustion as their bodies adjust to the regimen of fewer carbs and more fat. One possible explanation for this fatigue could be a potassium deficiency; electrolyte imbalance can lead to extreme exhaustion.
Potassium is one of several essential minerals known as electrolytes that help regulate nerve and muscle function, blood pressure and heart rhythm. A deficiency in these essential minerals can be the culprit behind many of the exhaustion symptoms experienced by people who are just beginning the keto diet. People on the ketogenic diet are often prescribed additional potassium supplements because they tend to consume lower quantities due to their limited-carb eating plan.
To increase your dietary intake of potassium, foods like avocados, spinach, tomatoes, and salmon are some good sources. Additionally, many brands also offer electrolyte supplements that can provide potassium throughout the day – helping replenish any deficiencies that might have occurred during recent days on a ketogenic diet. Regulating your body's electrolytes – especially throughout initial phases of a new eating program – can ensure you maintain productive energy levels throughout your day..
Magnesium Deficiency
Magnesium is an important electrolyte nutrient that helps ensure your body functions properly. On the keto diet, due to restricted intake of certain food groups, magnesium deficiencies can occur. This can lead to exhaustion due to the electrolyte imbalance caused by a lack of magnesium. Low levels of magnesium can also cause muscle cramps which could result in fatigue following exercise.
In general, it is a good idea to pay close attention to your electrolyte intake when you are on a keto diet and make sure that you are getting adequate amounts of minerals such as magnesium. Besides carefully selecting the foods you eat on the keto diet, supplementing with minerals such as magnesium may also be useful for ensuring adequate intake and helping to prevent exhaustion from electrolyte imbalance.
Nutrient Deficiencies
One possible explanation for why you might be feeling exhausted on the keto diet is nutrient deficiencies. Nutrient deficiencies can be caused by eating a diet that is too low in certain essential nutrients that are required for optimal health. In the case of the keto diet, this could mean not eating enough carbohydrates, proteins, vitamins, and minerals. Let's take a closer look at how nutrient deficiencies could be causing your exhaustion.
Iron Deficiency
Iron deficiency is one of the most common nutrient deficiencies frequently seen in those following the keto diet. Iron is essential for transporting oxygen throughout the body, so a lack of it can lead to fatigue. Eating more high-iron foods and signing up for routine blood tests to check your iron levels can help reduce exhaustion associated with deficiencies. Generally speaking, women should be consuming 18mg of iron daily while men should be consuming 8mg a day. Eating more red meat, legumes or dark leafy greens are all excellent sources of iron that can be easily incorporated into a keto diet plan. If these dietary sources prove insufficient, speak to your health care provider about taking an iron supplement.
Vitamin B Deficiency
A vitamin B deficiency is one possible explanation for why you're feeling fatigued on the keto diet. Vitamin B is essential for producing energy at the cellular level, and if you're deficient in it, that can lead to fatigue—especially if your body isn't getting the necessary amounts of proteins, vitamins and minerals needed to create energy.
Vitamin B is found in many foods such as lean meats, whole grain starches, legumes, eggs and fortified cereals. Because the keto diet can heavily restrict some of these food groups – or eliminate them entirely – it can place a greater risk of deficiency. However, with an adequate intake of non-starchy vegetables like broccoli or leafy greens alongside specific Vitamin B rich foods like tuna or liver on keto, you should be able to meet your daily needs for this important vitamin group.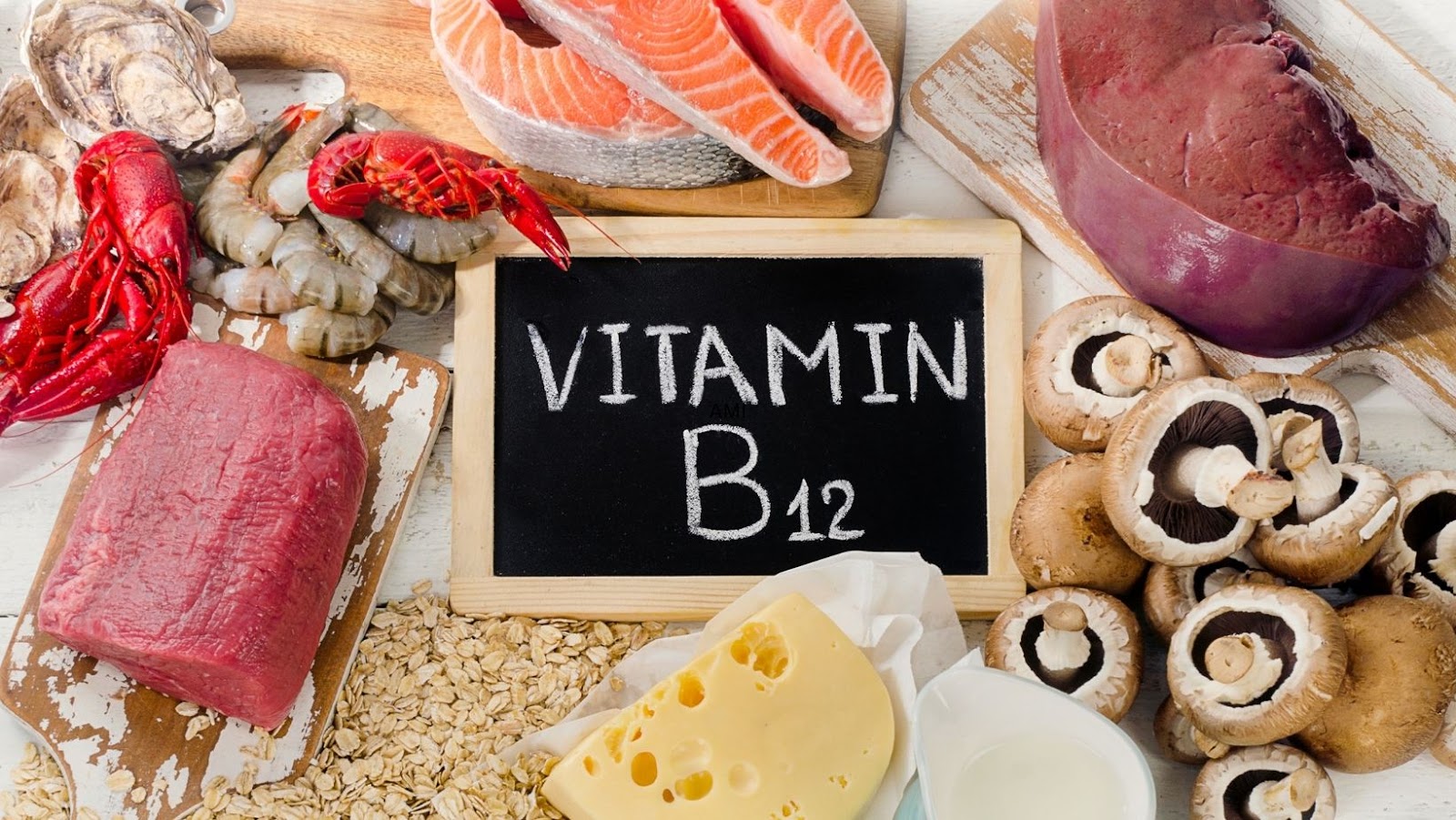 It's also important to remember that different types of vitamin B offer different benefits – so it's prudent to eat a balanced diet with sufficient amounts from all sources for optimal health and energy production:
-Vitamin B1 (Thiamin): Helps body cells use energy from carbohydrates
-Vitamin B2 (Riboflavin): Needed to release energy from proteins and fats
-Vitamin B3 (Niacin): Necessary for metabolism of carbohydrates and fats
-Vitamin B5 (Pantothenic acid): Aids metabolism
-Vitamin B6 (Pyridoxine): Helps build red blood cells and convert protein into fuel
-Vitamin B7 (Biotin): Important for fatty acid synthesis
-Vitamin B9 (Folic Acid / Folate): Essential for manufacturing proteins
-Vitamin B12: Produces DNA & repairs nerve tissues
Vitamin D Deficiency
Vitamin D plays an essential role in the body's production of energy. It is linked to fatigue and a lower immune system. Since following a ketogenic diet involves cutting out some carbohydrate-rich foods that may provide vitamin D, it is possible that a deficiency could lead to exhaustion on the keto diet. Vitamin D can be found in foods such as fortified milk, tuna, egg yolks, salmon and cod liver oil, but most people get the majority of their intake through direct exposure to sunlight. It is important to ensure you are getting enough Vitamin D with sun exposure or through supplementing when following any type of diet plan. A simple blood test can determine if you require Vitamin D supplements or include more vitamin-D rich foods into your daily meals.
Conclusion
In conclusion, the keto diet can lead to exhaustion for a variety of reasons. It can involve extreme shifts in eating habits that cause fatigue, dehydration, electrolyte imbalance and nutrient deficiencies. Additionally, there are certain metabolic changes that occur when your body adjusts to operating on ketones as an energy source. Consuming enough electrolytes and ensuring adequate hydration, rest and an